Prof. Dr. Cyrill Stachniss
Head
Contact:
Email:
cyrill.stachniss@

null

igg.uni-bonn.de
Tel: +49 – 228 – 73 – 27 13 (secretary)
Tel: +49 – 228 – 73 – 27 14 (direct)
Fax: +49 – 228 – 73 – 27 12
Office: Nussallee 15, 1. OG, room 1.009
Address:
University of Bonn
Photogrammetry, IGG
Nussallee 15
53115 Bonn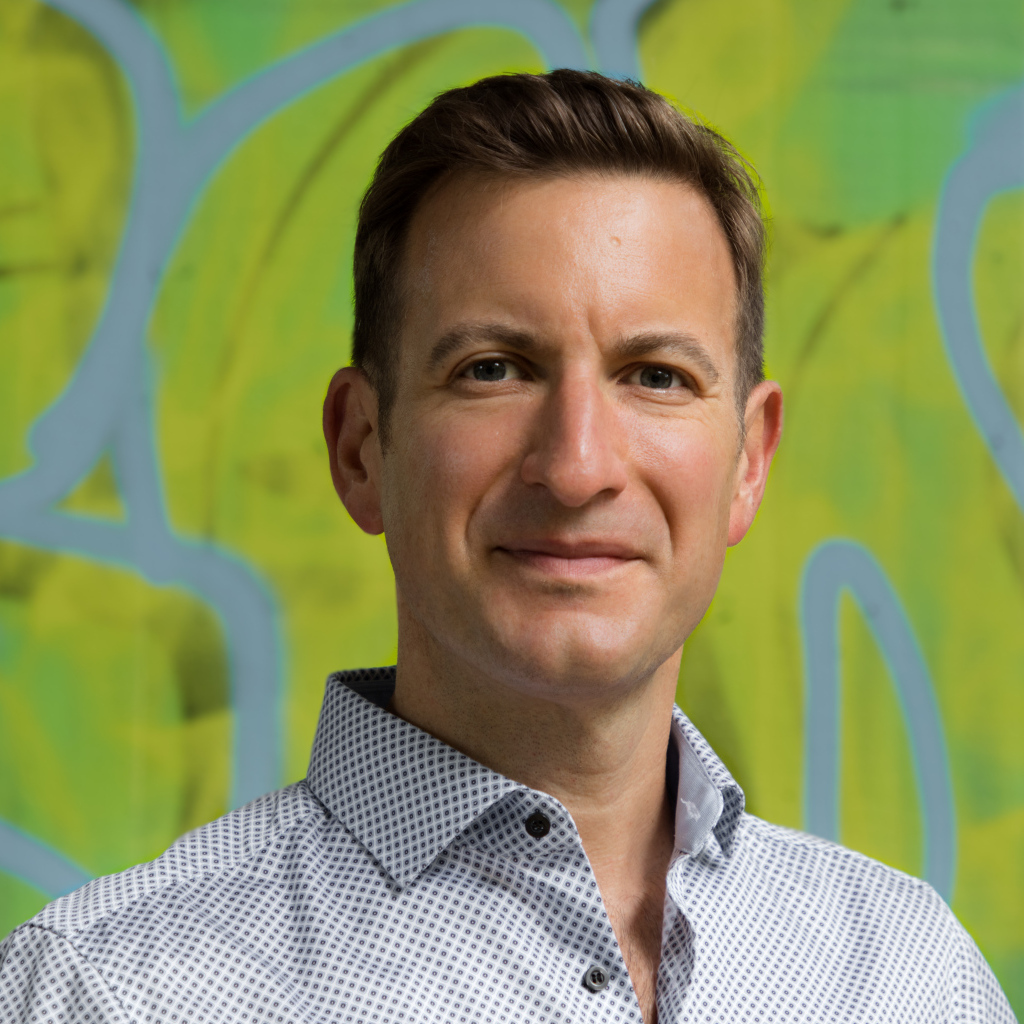 5 Minutes with Cyrill
Check out my video series 5 Minutes with Cyrill where I try to explain relevant concepts from robotics and computer vision within 5 minutes.
Research Interests in Robotics and Photogrammetry
Localization, Mapping, SLAM, Bundle Adjustment
Autonomous Navigation
Visual and Laser Perception
Scene Analysis and Classification
Autonomous Cars
Robotics for Agriculture
Unmanned Aerial Vehicles
Short CV
Cyrill Stachniss is a Full Professor at the University of Bonn and heads the Lab for Photogrammetry and Robotics. He is additionally a
Visiting Professor in Engineering at the University of Oxford
and is with the
Lamarr Institute for Machine Learning and Artificial Intelligence
. Before working in Bonn, he was a lecturer at the
University of Freiburg's AIS Lab
, a guest lecturer at the University of Zaragoza in Spain, and a senior researcher at the
Swiss Federal Institute of Technology in the ALS Lab
of
Roland Siegwart
. Cyrill Stachniss finished his habilitation in 2009 and received his Ph.D. thesis entitled "Exploration and Mapping with Mobile Robots" supervised by
Wolfram Burgard
at the University of Freiburg in 2006. From 2008-2013, he was an associate editor of the IEEE Transactions on Robotics, since 2010 a Microsoft Research Faculty Fellow, and received the IEEE RAS Early Career Award in 2013. Since 2015, he is a senior editor for the IEEE Robotics and Automation Letters. He is the spokesperson of the
DFG Cluster of Excellence EXC 2070 "PhenoRob – Robotics and Phenotyping for Sustainable Crop Production"
and of the DFG Research Unit FOR 1505 "Mapping on Demand". He was furthermore involved in the coordination of several EC-funded FP7 and H2020 projects. In his research, he focuses on probabilistic techniques in the context of mobile robotics, navigation, and perception. Central areas of his research are solutions to the simultaneous localization and mapping problem, visual perception, robot learning, self-driving cars, agricultural robotics, and unmanned aerial vehicles. He has coauthored more than 280 peer-reviewed publications.
Extended CV
Awards
ICRA 2023 — Best Automation Paper for: Target‑Aware Implicit Mapping for Agricultural Crop Inspection
IROS 2022 — Finalists Best Agri‐Robotics Paper for: Contrastive 3D Shape Completion and Reconstruction for Agricultural Robots using RGB‐D Frames
RAM 2022 — IEEE Robotics & Automation Magazine Best Paper Award for 2021 for: Building an Aerial-Ground Robotics System for Precision Farming: An Adaptable Solution
ICRA 2022 — ICRA Outstanding Automation Paper Award (2022) for: Precise 3D Reconstruction of Plants from UAV Imagery Combining Bundle Adjustment and Template Matching
ICCV 2021 — Best Result on the Segmenting and Tracking Every Point and Pixel Workshop at ICCV 2021 for: Contrastive Instance Association for 4D Panoptic Segmentation
Faculty Award 2021 for Geodesy for N. Chebrolu's work: Adaptive Robust Kernels for Non-Linear Least Squares Problems
IROS 2020 — Best Agri-Robotics Paper Award (2020) for: Unsupervised Domain Adaptation for Transferring Plant Classification Systems to New Field Environments, Crops, and Robots
RSS 2020 — Best Systems Paper Finalist (2020) for: OverlapNet – Loop Closing for LiDAR-based SLAM
Faculty Award 2019 for Geodesy for I. Bogoslavskyi's work: General Framework for Flexible Multi-cue Photometric Point Cloud Registration
ICRA 2018 Workshop — Best Demo Award at the ICRA 2018 Workshop on Multimodal Robot Perception: Perception, Inference, and Learning for Joint Semantic, Geometric, and Physical Understanding (2018)
ICRA 2018 — Best Service Paper Finalist (2018) for: Real-Time Semantic Segmentation of Crop and Weed for Precision Agriculture Robots Leveraging Background Knowledge in CNN
IROS 2017 — Best Application Paper Finalist (2017) for: Semi-Supervised Online Visual Crop and Weed Classification in Precision Farming Exploiting Plant Arrangement
ICRA 2017 — Best Automation Paper Award by the IEEE Robotics and Automation Society (2017) for: UAV-Based Crop and Weed Classification for Smart Farming
ICRA 2015 — Finalist Best Service Robotics paper (2015) for: Robot, Organize my Shelves! Tidying up Objects by Predicting User Preferences
Faculty Teaching Award of the Faculty of Engineering, Freiburg Univ. (Fakultätslehrpreis) (2012/2013)
IEEE Robotics and Automation Society Early Career Award (2013) for my contributions to mobile robot exploration and SLAM
ICRA 2013 — Best Associate Editor Award (2013)
ICRA 2013 — Finalist best student paper (2013) for: Robust Map Optimization Using Dynamic Covariance Scaling
Robotics: Science and Systems Early Career Spotlight (2012)
Microsoft Research Faculty Fellow (2010)
7th EURON Georges Giralt Award for the best robotics thesis in Europe in 2006 (received in 2008)
Wolfgang-Gentner PhD Award (2006) for my PhD thesis Exploration and Mapping with Mobile Robots
ICRA 2005 — Finalist best student paper (2005) for the paper Supervised Learning of Places from Range Data using AdaBoost
ICASE-IROS 2004 — Best paper award on applications (2005) for the paper Grid-based FastSLAM and Exploration with Active Loop Closing
Award of the German Engineering Society, VDI (2003) for my master's thesis Zielgerichtete Kollisionsvermeidung fuer mobile Roboter in dynamischen Umgebungen
Publications
2024
M. Zeller, V. S. Sandhu, B. Mersch, J. Behley, M. Heidingsfeld, and C. Stachniss, "Radar Instance Transformer: Reliable Moving Instance Segmentation in Sparse Radar Point Clouds,"

IEEE Transactions on Robotics (TRO)

, 2024.
[BibTeX] [PDF]

@article{zeller2024tro,
author = {M. Zeller and Sandhu, V.S. and B. Mersch and J. Behley and M. Heidingsfeld and C. Stachniss},
title = {Radar Instance Transformer: Reliable Moving Instance Segmentation in Sparse Radar Point Clouds},
journal = tro,
year = {2024},
doi = {},
note = {Accepted}
}

C. Smitt, M. A. Halstead, P. Zimmer, T. Läbe, E. Guclu, C. Stachniss, and C. S. McCool, "PAg-NeRF: Towards fast and efficient end-to-end panoptic 3D representations for agricultural robotics,"

IEEE Robotics and Automation Letters (RA-L)

, 2024.
[BibTeX] [PDF] [Code]

@article{smitt2024ral-pagn,
author = {C. Smitt and M.A. Halstead and P. Zimmer and T. L\"abe and E. Guclu and C. Stachniss and C.S. McCool},
title = {{PAg-NeRF: Towards fast and efficient end-to-end panoptic 3D representations for agricultural robotics}},
journal = ral,
year = {2024},
volume = {},
number = {},
pages = {},
issn = {},
doi = {},
notes = {Accepted},
codeurl = {https://github.com/Agricultural-Robotics-Bonn/pagnerf}
}
2023
2022
2021
2020
2019
2018
I. Sa, M. Popovic, R. Khanna, Z. Chen, P. Lottes, F. Liebisch, J. Nieto, C. Stachniss, and R. Siegwart, "WeedMap: A Large-Scale Semantic Weed Mapping Framework Using Aerial Multispectral Imaging and Deep Neural Network for Precision Farming," , vol. 10, 2018. doi:10.3390/rs10091423
[BibTeX] [PDF]


{The ability to automatically monitor agricultural fields is an important capability in precision farming, enabling steps towards more sustainable agriculture. Precise, high-resolution monitoring is a key prerequisite for targeted intervention and the selective application of agro-chemicals. The main goal of this paper is developing a novel crop/weed segmentation and mapping framework that processes multispectral images obtained from an unmanned aerial vehicle (UAV) using a deep neural network (DNN). Most studies on crop/weed semantic segmentation only consider single images for processing and classification. Images taken by UAVs often cover only a few hundred square meters with either color only or color and near-infrared (NIR) channels. Although a map can be generated by processing single segmented images incrementally, this requires additional complex information fusion techniques which struggle to handle high fidelity maps due to their computational costs and problems in ensuring global consistency. Moreover, computing a single large and accurate vegetation map (e.g., crop/weed) using a DNN is non-trivial due to difficulties arising from: (1) limited ground sample distances (GSDs) in high-altitude datasets, (2) sacrificed resolution resulting from downsampling high-fidelity images, and (3) multispectral image alignment. To address these issues, we adopt a stand sliding window approach that operates on only small portions of multispectral orthomosaic maps (tiles), which are channel-wise aligned and calibrated radiometrically across the entire map. We define the tile size to be the same as that of the DNN input to avoid resolution loss. Compared to our baseline model (i.e., SegNet with 3 channel RGB inputs) yielding an area under the curve (AUC) of [background=0.607

@Article{sa2018rs,
author = {I. Sa and M. Popovic and R. Khanna and Z. Chen and P. Lottes and F. Liebisch and J. Nieto and C. Stachniss and R. Siegwart},
title = {{WeedMap: A Large-Scale Semantic Weed Mapping Framework Using Aerial Multispectral Imaging and Deep Neural Network for Precision Farming}},
journal = rs,
year = 2018,
volume = 10,
issue = 9,
url = {https://www.mdpi.com/2072-4292/10/9/1423/pdf},
doi = {10.3390/rs10091423},
abstract = {The ability to automatically monitor agricultural fields is an important capability in precision farming, enabling steps towards more sustainable agriculture. Precise, high-resolution monitoring is a key prerequisite for targeted intervention and the selective application of agro-chemicals. The main goal of this paper is developing a novel crop/weed segmentation and mapping framework that processes multispectral images obtained from an unmanned aerial vehicle (UAV) using a deep neural network (DNN). Most studies on crop/weed semantic segmentation only consider single images for processing and classification. Images taken by UAVs often cover only a few hundred square meters with either color only or color and near-infrared (NIR) channels. Although a map can be generated by processing single segmented images incrementally, this requires additional complex information fusion techniques which struggle to handle high fidelity maps due to their computational costs and problems in ensuring global consistency. Moreover, computing a single large and accurate vegetation map (e.g., crop/weed) using a DNN is non-trivial due to difficulties arising from: (1) limited ground sample distances (GSDs) in high-altitude datasets, (2) sacrificed resolution resulting from downsampling high-fidelity images, and (3) multispectral image alignment. To address these issues, we adopt a stand sliding window approach that operates on only small portions of multispectral orthomosaic maps (tiles), which are channel-wise aligned and calibrated radiometrically across the entire map. We define the tile size to be the same as that of the DNN input to avoid resolution loss. Compared to our baseline model (i.e., SegNet with 3 channel RGB inputs) yielding an area under the curve (AUC) of [background=0.607, crop=0.681, weed=0.576], our proposed model with 9 input channels achieves [0.839, 0.863, 0.782]. Additionally, we provide an extensive analysis of 20 trained models, both qualitatively and quantitatively, in order to evaluate the effects of varying input channels and tunable network hyperparameters. Furthermore, we release a large sugar beet/weed aerial dataset with expertly guided annotations for further research in the fields of remote sensing, precision agriculture, and agricultural robotics.},
}

N. Chebrolu, T. Läbe, and C. Stachniss, "Robust Long-Term Registration of UAV Images of Crop Fields for Precision Agriculture,"

IEEE Robotics and Automation Letters (RA-L)

, vol. 3, iss. 4, pp. 3097-3104, 2018. doi:10.1109/LRA.2018.2849603
[BibTeX] [PDF]

@Article{chebrolu2018ral,
author={N. Chebrolu and T. L\"abe and C. Stachniss},
journal=ral,
title={Robust Long-Term Registration of UAV Images of Crop Fields for Precision Agriculture},
year={2018},
volume={3},
number={4},
pages={3097-3104},
keywords={Agriculture;Cameras;Geometry;Monitoring;Robustness;Three-dimensional displays;Visualization;Robotics in agriculture and forestry;SLAM},
doi={10.1109/LRA.2018.2849603},
url={https://www.ipb.uni-bonn.de/pdfs/chebrolu2018ral.pdf}
}

P. Lottes, J. Behley, A. Milioto, and C. Stachniss, "Fully Convolutional Networks with Sequential Information for Robust Crop and Weed Detection in Precision Farming,"

IEEE Robotics and Automation Letters (RA-L)

, vol. 3, pp. 3097-3104, 2018. doi:10.1109/LRA.2018.2846289
[BibTeX] [PDF] [Video]

@Article{lottes2018ral,
author = {P. Lottes and J. Behley and A. Milioto and C. Stachniss},
title = {Fully Convolutional Networks with Sequential Information for Robust Crop and Weed Detection in Precision Farming},
journal = ral,
year = {2018},
volume = {3},
issue = {4},
pages = {3097-3104},
doi = {10.1109/LRA.2018.2846289},
url = {https://www.ipb.uni-bonn.de/pdfs/lottes2018ral.pdf},
videourl = {https://www.youtube.com/watch?v=vTepw9HRLh8},
}

P. Regier, A. Milioto, P. Karkowski, C. Stachniss, and M. Bennewitz, "Classifying Obstacles and Exploiting Knowledge about Classes for Efficient Humanoid Navigation," in

Proc. of the IEEE-RAS Int. Conf. on Humanoid Robots (HUMANOIDS)

, 2018.
[BibTeX] [PDF]

@InProceedings{regier2018humanoids,
author = {P. Regier and A. Milioto and P. Karkowski and C. Stachniss and M. Bennewitz},
title = {{Classifying Obstacles and Exploiting Knowledge about Classes for Efficient Humanoid Navigation}},
booktitle = {Proc. of the IEEE-RAS Int. Conf. on Humanoid Robots (HUMANOIDS)},
year = 2018,
}

K. H. Huang and C. Stachniss, "Joint Ego-motion Estimation Using a Laser Scanner and a Monocular Camera Through Relative Orientation Estimation and 1-DoF ICP," in

Proc. of the IEEE/RSJ Intl. Conf. on Intelligent Robots and Systems (IROS)

, 2018.
[BibTeX] [PDF] [Video]


Pose estimation and mapping are key capabilities of most autonomous vehicles and thus a number of localization and SLAM algorithms have been developed in the past. Autonomous robots and cars are typically equipped with multiple sensors. Often, the sensor suite includes a camera and a laser range finder. In this paper, we consider the problem of incremental ego-motion estimation, using both, a monocular camera and a laser range finder jointly. We propose a new algorithm, that exploits the advantages of both sensors–-the ability of cameras to determine orientations well and the ability of laser range finders to estimate the scale and to directly obtain 3D point clouds. Our approach estimates the five degree of freedom relative orientation from image pairs through feature point correspondences and formulates the remaining scale estimation as a new variant of the iterative closet point problem with only one degree of freedom. We furthermore exploit the camera information in a new way to constrain the data association between laser point clouds. The experiments presented in this paper suggest that our approach is able to accurately estimate the ego-motion of a vehicle and that we obtain more accurate frame-to-frame alignments than with one sensor modality alone.

@InProceedings{huang2018iros,
author = {K.H. Huang and C. Stachniss},
title = {{Joint Ego-motion Estimation Using a Laser Scanner and a Monocular Camera Through Relative Orientation Estimation and 1-DoF ICP}},
booktitle = iros,
year = 2018,
videourl = {https://www.youtube.com/watch?v=Glv0UT_KqoM},
abstract = {Pose estimation and mapping are key capabilities of most autonomous vehicles and thus a number of localization and SLAM algorithms have been developed in the past. Autonomous robots and cars are typically equipped with multiple sensors. Often, the sensor suite includes a camera and a laser range finder. In this paper, we consider the problem of incremental ego-motion estimation, using both, a monocular camera and a laser range finder jointly. We propose a new algorithm, that exploits the advantages of both sensors---the ability of cameras to determine orientations well and the ability of laser range finders to estimate the scale and to directly obtain 3D point clouds. Our approach estimates the five degree of freedom relative orientation from image pairs through feature point correspondences and formulates the remaining scale estimation as a new variant of the iterative closet point problem with only one degree of freedom. We furthermore exploit the camera information in a new way to constrain the data association between laser point clouds. The experiments presented in this paper suggest that our approach is able to accurately estimate the ego-motion of a vehicle and that we obtain more accurate frame-to-frame alignments than with one sensor modality alone.}
}

P. Lottes, J. Behley, N. Chebrolu, A. Milioto, and C. Stachniss, "Joint Stem Detection and Crop-Weed Classification for Plant-specific Treatment in Precision Farming," in

Proc. of the IEEE/RSJ Intl. Conf. on Intelligent Robots and Systems (IROS)

, 2018.
[BibTeX] [PDF] [Video]


Applying agrochemicals is the default procedure for conventional weed control in crop production, but has negative impacts on the environment. Robots have the potential to treat every plant in the field individually and thus can reduce the required use of such chemicals. To achieve that, robots need the ability to identify crops and weeds in the field and must additionally select effective treatments. While certain types of weed can be treated mechanically, other types need to be treated by (selective) spraying. In this paper, we present an approach that provides the necessary information for effective plant-specific treatment. It outputs the stem location for weeds, which allows for mechanical treatments, and the covered area of the weed for selective spraying. Our approach uses an end-to- end trainable fully convolutional network that simultaneously estimates stem positions as well as the covered area of crops and weeds. It jointly learns the class-wise stem detection and the pixel-wise semantic segmentation. Experimental evaluations on different real-world datasets show that our approach is able to reliably solve this problem. Compared to state-of-the-art approaches, our approach not only substantially improves the stem detection accuracy, i.e., distinguishing crop and weed stems, but also provides an improvement in the semantic segmentation performance.

@InProceedings{lottes2018iros,
author = {P. Lottes and J. Behley and N. Chebrolu and A. Milioto and C. Stachniss},
title = {Joint Stem Detection and Crop-Weed Classification for Plant-specific Treatment in Precision Farming},
booktitle = iros,
year = 2018,
url = {https://www.ipb.uni-bonn.de/pdfs/lottes18iros.pdf},
videourl = {https://www.youtube.com/watch?v=C9mjZxE_Sxg},
abstract = {Applying agrochemicals is the default procedure for conventional weed control in crop production, but has negative impacts on the environment. Robots have the potential to treat every plant in the field individually and thus can reduce the required use of such chemicals. To achieve that, robots need the ability to identify crops and weeds in the field and must additionally select effective treatments. While certain types of weed can be treated mechanically, other types need to be treated by (selective) spraying. In this paper, we present an approach that provides the necessary information for effective plant-specific treatment. It outputs the stem location for weeds, which allows for mechanical treatments, and the covered area of the weed for selective spraying. Our approach uses an end-to- end trainable fully convolutional network that simultaneously estimates stem positions as well as the covered area of crops and weeds. It jointly learns the class-wise stem detection and the pixel-wise semantic segmentation. Experimental evaluations on different real-world datasets show that our approach is able to reliably solve this problem. Compared to state-of-the-art approaches, our approach not only substantially improves the stem detection accuracy, i.e., distinguishing crop and weed stems, but also provides an improvement in the semantic segmentation performance.}
}

J. Jung, C. Stachniss, S. Ju, and J. Heo, "Automated 3D volumetric reconstruction of multiple-room building interiors for as-built BIM,"

Advanced Engineering Informatics

, vol. 38, pp. 811-825, 2018. doi:10.1016/j.aei.2018.10.007
[BibTeX]


Currently, fully automated as-built modeling of building interiors using point-cloud data still remains an open challenge, due to several problems that repeatedly arise: (1) complex indoor environments containing multiple rooms; (2) time-consuming and labor-intensive noise filtering; (3) difficulties of representation of volumetric and detail-rich objects such as windows and doors. This study aimed to overcome such limitations while improving the amount of details reproduced within the model for further utilization in BIM. First, we input just the registered three-dimensional (3D) point-cloud data and segmented the point cloud into separate rooms for more effective performance of the later modeling phases for each room. For noise filtering, an offset space from the ceiling height was used to determine whether the scan points belonged to clutter or architectural components. The filtered points were projected onto a binary map in order to trace the floor-wall boundary, which was further refined through subsequent segmentation and regularization procedures. Then, the wall volumes were estimated in two ways: inside- and outside-wall-component modeling. Finally, the wall points were segmented and projected onto an inverse binary map, thereby enabling detection and modeling of the hollow areas as windows or doors. The experimental results on two real-world data sets demonstrated, through comparison with manually-generated models, the effectiveness of our approach: the calculated RMSEs of the two resulting models were 0.089m and 0.074m, respectively.

@article{jung2018aei,
title = {Automated 3D volumetric reconstruction of multiple-room building interiors for as-built BIM},
journal = aei,
author = {J. Jung and C. Stachniss and S. Ju and J. Heo},
volume = {38},
pages = {811-825},
year = 2018,
issn = {1474-0346},
doi = {10.1016/j.aei.2018.10.007},
_weburl = {https://www.sciencedirect.com/science/article/pii/S1474034618300600},
abstract = {Currently, fully automated as-built modeling of building interiors using point-cloud data still remains an open challenge, due to several problems that repeatedly arise: (1) complex indoor environments containing multiple rooms; (2) time-consuming and labor-intensive noise filtering; (3) difficulties of representation of volumetric and detail-rich objects such as windows and doors. This study aimed to overcome such limitations while improving the amount of details reproduced within the model for further utilization in BIM. First, we input just the registered three-dimensional (3D) point-cloud data and segmented the point cloud into separate rooms for more effective performance of the later modeling phases for each room. For noise filtering, an offset space from the ceiling height was used to determine whether the scan points belonged to clutter or architectural components. The filtered points were projected onto a binary map in order to trace the floor-wall boundary, which was further refined through subsequent segmentation and regularization procedures. Then, the wall volumes were estimated in two ways: inside- and outside-wall-component modeling. Finally, the wall points were segmented and projected onto an inverse binary map, thereby enabling detection and modeling of the hollow areas as windows or doors. The experimental results on two real-world data sets demonstrated, through comparison with manually-generated models, the effectiveness of our approach: the calculated RMSEs of the two resulting models were 0.089m and 0.074m, respectively.}
}

J. Behley and C. Stachniss, "Efficient Surfel-Based SLAM using 3D Laser Range Data in Urban Environments," in

Proc. of Robotics: Science and Systems (RSS)

, 2018.
[BibTeX] [PDF] [Video]

@InProceedings{behley2018rss,
author = {J. Behley and C. Stachniss},
title = {Efficient Surfel-Based SLAM using 3D Laser Range Data in Urban Environments},
booktitle = rss,
year = 2018,
videourl = {https://www.youtube.com/watch?v=-AEX203rXkE},
url = {https://www.roboticsproceedings.org/rss14/p16.pdf},
}

T. Naseer, W. Burgard, and C. Stachniss, "Robust Visual Localization Across Seasons,"

IEEE Transactions on Robotics

, pp. 1-14, 2018. doi:10.1109/tro.2017.2788045
[BibTeX] [PDF]

@Article{naseer2018tro,
author = {T. Naseer and W. Burgard and C. Stachniss},
title = {Robust Visual Localization Across Seasons},
journal = ieeetransrob,
year = 2018,
pages = {1-14},
doi = {10.1109/tro.2017.2788045},
url = {https://www.ipb.uni-bonn.de/pdfs/naseer2018tro.pdf},
}

B. Della Corte, I. Bogoslavskyi, C. Stachniss, and G. Grisetti, "A General Framework for Flexible Multi-Cue Photometric Point Cloud Registration," in

Proc. of the IEEE Intl. Conf. on Robotics & Automation (ICRA)

, 2018.
[BibTeX] [PDF] [Code] [Video]

@InProceedings{della-corte2018icra,
author = {Della Corte, B. and I. Bogoslavskyi and C. Stachniss and G. Grisetti},
title = {A General Framework for Flexible Multi-Cue Photometric Point Cloud Registration},
year = 2018,
booktitle = icra,
codeurl = {https://gitlab.com/srrg-software/srrg_mpr},
videourl = {https://www.youtube.com/watch?v=_z98guJTqfk},
url = {https://www.ipb.uni-bonn.de/wp-content/papercite-data/pdf/della-corte2018icra.pdf},
}

A. Milioto, P. Lottes, and C. Stachniss, "Real-time Semantic Segmentation of Crop and Weed for Precision Agriculture Robots Leveraging Background Knowledge in CNNs," in

Proc. of the IEEE Intl. Conf. on Robotics & Automation (ICRA)

, 2018.
[BibTeX] [PDF] [Video]


Precision farming robots, which target to reduce the amount of herbicides that need to be brought out in the fields, must have the ability to identify crops and weeds in real time to trigger weeding actions. In this paper, we address the problem of CNN-based semantic segmentation of crop fields separating sugar beet plants, weeds, and background solely based on RGB data. We propose a CNN that exploits existing vegetation indexes and provides a classification in real time. Furthermore, it can be effectively re-trained to so far unseen fields with a comparably small amount of training data. We implemented and thoroughly evaluated our system on a real agricultural robot operating in different fields in Germany and Switzerland. The results show that our system generalizes well, can operate at around 20Hz, and is suitable for online operation in the fields.

@InProceedings{milioto2018icra,
author = {A. Milioto and P. Lottes and C. Stachniss},
title = {Real-time Semantic Segmentation of Crop and Weed for Precision Agriculture Robots Leveraging Background Knowledge in CNNs},
year = {2018},
booktitle = icra,
abstract = {Precision farming robots, which target to reduce the amount of herbicides that need to be brought out in the fields, must have the ability to identify crops and weeds in real time to trigger weeding actions. In this paper, we address the problem of CNN-based semantic segmentation of crop fields separating sugar beet plants, weeds, and background solely based on RGB data. We propose a CNN that exploits existing vegetation indexes and provides a classification in real time. Furthermore, it can be effectively re-trained to so far unseen fields with a comparably small amount of training data. We implemented and thoroughly evaluated our system on a real agricultural robot operating in different fields in Germany and Switzerland. The results show that our system generalizes well, can operate at around 20Hz, and is suitable for online operation in the fields.},
url = {https://arxiv.org/abs/1709.06764},
videourl = {https://youtu.be/DXcTkJmdWFQ},
}

A. Milioto and C. Stachniss, "Bonnet: An Open-Source Training and Deployment Framework for Semantic Segmentation in Robotics using CNNs,"

ICRA Worshop on Perception, Inference, and Learning for Joint Semantic, Geometric, and Physical Understanding

, 2018.
[BibTeX] [PDF] [Code] [Video]

@Article{milioto2018icraws,
author = {A. Milioto and C. Stachniss},
title = "{Bonnet: An Open-Source Training and Deployment Framework for Semantic Segmentation in Robotics using CNNs}",
journal = {ICRA Worshop on Perception, Inference, and Learning for Joint Semantic, Geometric, and Physical Understanding},
eprint = {1802.08960},
primaryclass = "cs.RO",
keywords = {Computer Science - Robotics, Computer Science - Computer Vision and Pattern Recognition},
year = 2018,
month = may,
url = {https://arxiv.org/abs/1802.08960},
codeurl = {https://github.com/Photogrammetry-Robotics-Bonn/bonnet},
videourl = {https://www.youtube.com/watch?v=tfeFHCq6YJs},
}

E. Palazzolo and C. Stachniss, "Effective Exploration for MAVs Based on the Expected Information Gain,"

Drones

, vol. 2, iss. 1, 2018. doi:10.3390/drones2010009
[BibTeX] [PDF]


Micro aerial vehicles (MAVs) are an excellent platform for autonomous exploration. Most MAVs rely mainly on cameras for buliding a map of the 3D environment. Therefore, vision-based MAVs require an efficient exploration algorithm to select viewpoints that provide informative measurements. In this paper, we propose an exploration approach that selects in real time the next-best-view that maximizes the expected information gain of new measurements. In addition, we take into account the cost of reaching a new viewpoint in terms of distance and predictability of the flight path for a human observer. Finally, our approach selects a path that reduces the risk of crashes when the expected battery life comes to an end, while still maximizing the information gain in the process. We implemented and thoroughly tested our approach and the experiments show that it offers an improved performance compared to other state-of-the-art algorithms in terms of precision of the reconstruction, execution time, and smoothness of the path.

@Article{palazzolo2018drones,
author = {E. Palazzolo and C. Stachniss},
title = {{Effective Exploration for MAVs Based on the Expected Information Gain}},
journal = {Drones},
volume = {2},
year = {2018},
number = {1},
article-number= {9},
url = {https://www.ipb.uni-bonn.de/pdfs/palazzolo2018drones.pdf},
issn = {2504-446X},
abstract = {Micro aerial vehicles (MAVs) are an excellent platform for autonomous exploration. Most MAVs rely mainly on cameras for buliding a map of the 3D environment. Therefore, vision-based MAVs require an efficient exploration algorithm to select viewpoints that provide informative measurements. In this paper, we propose an exploration approach that selects in real time the next-best-view that maximizes the expected information gain of new measurements. In addition, we take into account the cost of reaching a new viewpoint in terms of distance and predictability of the flight path for a human observer. Finally, our approach selects a path that reduces the risk of crashes when the expected battery life comes to an end, while still maximizing the information gain in the process. We implemented and thoroughly tested our approach and the experiments show that it offers an improved performance compared to other state-of-the-art algorithms in terms of precision of the reconstruction, execution time, and smoothness of the path.},
doi = {10.3390/drones2010009},
}

E. Palazzolo and C. Stachniss, "Fast Image-Based Geometric Change Detection Given a 3D Model," in

Proc. of the IEEE Intl. Conf. on Robotics & Automation (ICRA)

, 2018.
[BibTeX] [PDF] [Code] [Video]

@InProceedings{palazzolo2018icra,
title = {{Fast Image-Based Geometric Change Detection Given a 3D Model}},
author = {E. Palazzolo and C. Stachniss},
booktitle = icra,
year = {2018},
url = {https://www.ipb.uni-bonn.de/pdfs/palazzolo2018icra.pdf},
codeurl = {https://github.com/PRBonn/fast_change_detection},
videourl = {https://youtu.be/DEkOYf4Zzh4},
}

K. H. Huang and C. Stachniss, "On Geometric Models and Their Accuracy for Extrinsic Sensor Calibration," in

Proc. of the IEEE Intl. Conf. on Robotics & Automation (ICRA)

, 2018.
[BibTeX] [PDF]

@InProceedings{huang2018icra,
author = {K.H. Huang and C. Stachniss},
title = {On Geometric Models and Their Accuracy for Extrinsic Sensor Calibration},
booktitle = icra,
year = 2018,
url = {https://www.ipb.uni-bonn.de/pdfs/huang2018icra.pdf},
}

A. Walter, R. Khanna, P. Lottes, C. Stachniss, R. Siegwart, J. Nieto, and F. Liebisch, "Flourish – A robotic approach for automation in crop management," in

Proc. of the Intl. Conf. on Precision Agriculture (ICPA)

, 2018.
[BibTeX] [PDF]


The Flourish project aims to bridge the gap between current and desired capabilities of agricultural robots by developing an adaptable robotic solution for precision farming. Combining the aerial survey capabilities of a small autonomous multi-copter Unmanned Aerial Vehicle (UAV) with a multi-purpose agricultural Unmanned Ground Vehicle (UGV), the system will be able to survey a field from the air, perform targeted intervention on the ground, and provide detailed information for decision support, all with minimal user intervention. The system can be adapted to a wide range of farm management activities and to different crops by choosing different sensors, status indicators and ground treatment packages. The research project thereby touches a selection of topics addressed by ICPA such as sensor application in managing in-season crop variability, precision nutrient management and crop protection as well as remote sensing applications in precision agriculture and engineering technologies and advances. This contribution will introduce the Flourish consortium and concept using the results of three years of active development, testing, and measuring in field campaigns. Two key parts of the project will be shown in more detail: First, mapping of the field by drones for detection of sugar beet nitrogen status variation and weed pressure in the field and second the perception of the UGV as related to weed classification and subsequent precision weed management. The field mapping by means of an UAV will be shown for crop nitrogen status estimation and weed pressure with examples for subsequent crop management decision support. For nitrogen status, the results indicate that drones are up to the task to deliver crop nitrogen variability maps utilized for variable rate application that are of comparable quality to current on-tractor systems. The weed pressure mapping is viable as basis for the UGV showcase of precision weed management. For this, we show the automated image acquisition by the UGV and a subsequent plant classification with a four-step pipeline, differentiating crop from weed in real time. Advantages and disadvantages as well as future prospects of such approaches will be discussed.

@InProceedings{walter2018icpa,
Title = {Flourish - A robotic approach for automation in crop management},
Author = {A. Walter and R. Khanna and P. Lottes and C. Stachniss and R. Siegwart and J. Nieto and F. Liebisch},
Booktitle = icpa,
Year = 2018,
abstract = {The Flourish project aims to bridge the gap between current and desired capabilities of agricultural robots by developing an adaptable robotic solution for precision farming. Combining the aerial survey capabilities of a small autonomous multi-copter Unmanned Aerial Vehicle (UAV) with a multi-purpose agricultural Unmanned Ground Vehicle (UGV), the system will be able to survey a field from the air, perform targeted intervention on the ground, and provide detailed information for decision support, all with minimal user intervention. The system can be adapted to a wide range of farm management activities and to different crops by choosing different sensors, status indicators and ground treatment packages. The research project thereby touches a selection of topics addressed by ICPA such as sensor application in managing in-season crop variability, precision nutrient management and crop protection as well as remote sensing applications in precision agriculture and engineering technologies and advances. This contribution will introduce the Flourish consortium and concept using the results of three years of active development, testing, and measuring in field campaigns. Two key parts of the project will be shown in more detail: First, mapping of the field by drones for detection of sugar beet nitrogen status variation and weed pressure in the field and second the perception of the UGV as related to weed classification and subsequent precision weed management. The field mapping by means of an UAV will be shown for crop nitrogen status estimation and weed pressure with examples for subsequent crop management decision support. For nitrogen status, the results indicate that drones are up to the task to deliver crop nitrogen variability maps utilized for variable rate application that are of comparable quality to current on-tractor systems. The weed pressure mapping is viable as basis for the UGV showcase of precision weed management. For this, we show the automated image acquisition by the UGV and a subsequent plant classification with a four-step pipeline, differentiating crop from weed in real time. Advantages and disadvantages as well as future prospects of such approaches will be discussed.},
}

F. Langer, L. Mandtler, A. Milioto, E. Palazzolo, and C. Stachniss, "Geometrical Stem Detection from Image Data for Precision Agriculture,"

arXiv Preprint

, 2018.
[BibTeX] [PDF]

@article{langer2018arxiv,
author = {F. Langer and L. Mandtler and A. Milioto and E. Palazzolo and C. Stachniss},
title = {{Geometrical Stem Detection from Image Data for Precision Agriculture}},
journal = arxiv,
year = 2018,
eprint = {1812.05415v1},
url = {https://arxiv.org/pdf/1812.05415v1},
keywords = {cs.RO},
}

L. Nardi and C. Stachniss, "Towards Uncertainty-Aware Path Planning for Navigation on Road Networks Using Augmented MDPs," in

10th Workshop on Planning, Perception and Navigation for Intelligent Vehicles at the IEEE/RSJ Int. Conf. on Intelligent Robots and Systems (IROS)

, 2018.
[BibTeX] [PDF] [Video]

@InProceedings{nardi2018ppniv,
title = {Towards Uncertainty-Aware Path Planning for Navigation on Road Networks Using Augmented MDPs},
author = {L. Nardi and C. Stachniss},
booktitle = {10th Workshop on Planning, Perception and Navigation for Intelligent Vehicles at the IEEE/RSJ Int. Conf. on Intelligent Robots and Systems (IROS)},
year = {2018},
videourl = {https://youtu.be/SLp5YVplJAQ}
}
2017
2016
2015
2014
2013
2012
2011
2010
2009
2008
2007
2006
2005
2004
C. Stachniss, G. Grisetti, D. Hähnel, and W. Burgard, "Improved Rao-Blackwellized Mapping by Adaptive Sampling and Active Loop-Closure," in

Proc. of the Workshop on Self-Organization of AdaptiVE behavior (SOAVE)

, Ilmenau, Germany, 2004, p. 1–15.
[BibTeX] [PDF]


[none]

@InProceedings{stachniss2004a,
title = {Improved Rao-Blackwellized Mapping by Adaptive Sampling and Active Loop-Closure},
author = {Stachniss, C. and Grisetti, G. and H\"{a}hnel, D. and Burgard, W.},
booktitle = soave,
year = {2004},
address = {Ilmenau, Germany},
pages = {1--15},
abstract = {[none]},
timestamp = {2014.04.24},
url = {https://www.ipb.uni-bonn.de/wp-content/papercite-data/pdf/stachniss04soave.pdf},
}

C. Stachniss, D. Hähnel, and W. Burgard, "Exploration with Active Loop-Closing for FastSLAM," in

Proc. of the IEEE/RSJ Intl. Conf. on Intelligent Robots and Systems (IROS)

, Sendai, Japan, 2004, p. 1505–1510.
[BibTeX] [PDF]


[none]

@InProceedings{stachniss2004,
title = {Exploration with Active Loop-Closing for {FastSLAM}},
author = {Stachniss, C. and H\"{a}hnel, D. and Burgard, W.},
booktitle = iros,
year = {2004},
address = {Sendai, Japan},
pages = {1505--1510},
abstract = {[none]},
timestamp = {2014.04.24},
url = {https://www.ipb.uni-bonn.de/wp-content/papercite-data/pdf/stachniss04iros.pdf},
}
2003
2002
C. Stachniss, "Zielgerichtete Kollisionsvermeidung für mobile Roboter in dynamischen Umgebungen," Master Thesis, 2002.
[BibTeX] [PDF]


[none]

@MastersThesis{stachniss2002,
title = {{Z}ielgerichtete {K}ollisionsvermeidung f{\"u}r mobile {R}oboter in dynamischen {U}mgebungen},
author = {Stachniss, C.},
school = {University of Freiburg, Department of Computer Science},
year = {2002},
note = {In German},
abstract = {[none]},
timestamp = {2014.04.24},
url = {https://www.ipb.uni-bonn.de/wp-content/papercite-data/pdf/stachniss02diplom.pdf},
}

C. Stachniss and W. Burgard, "An Integrated Approach to Goal-directed Obstacle Avoidance under Dynamic Constraints for Dynamic Environments," in

Proc. of the IEEE/RSJ Intl. Conf. on Intelligent Robots and Systems (IROS)

, Lausanne, Switzerland, 2002, p. 508–513.
[BibTeX] [PDF]


[none]

@InProceedings{stachniss2002a,
title = {An Integrated Approach to Goal-directed Obstacle Avoidance under Dynamic Constraints for Dynamic Environments},
author = {Stachniss, C. and Burgard, W.},
booktitle = iros,
year = {2002},
address = {Lausanne, Switzerland},
pages = {508--513},
abstract = {[none]},
timestamp = {2014.04.24},
url = {https://www.ipb.uni-bonn.de/wp-content/papercite-data/pdf/stachniss02iros.pdf},
}