Wolfgang Förstner
retired
Contact:
Email:
wfoerstn@

null

uni-bonn.de
Tel: +49 – 228 – 73 – 2904
Fax: +49 – 228 – 73 – 27 12
Office: Nussallee 15, 1. OG, room 1.001
Address:
University of Bonn
Photogrammetry, IGG
Nussallee 15
53115 Bonn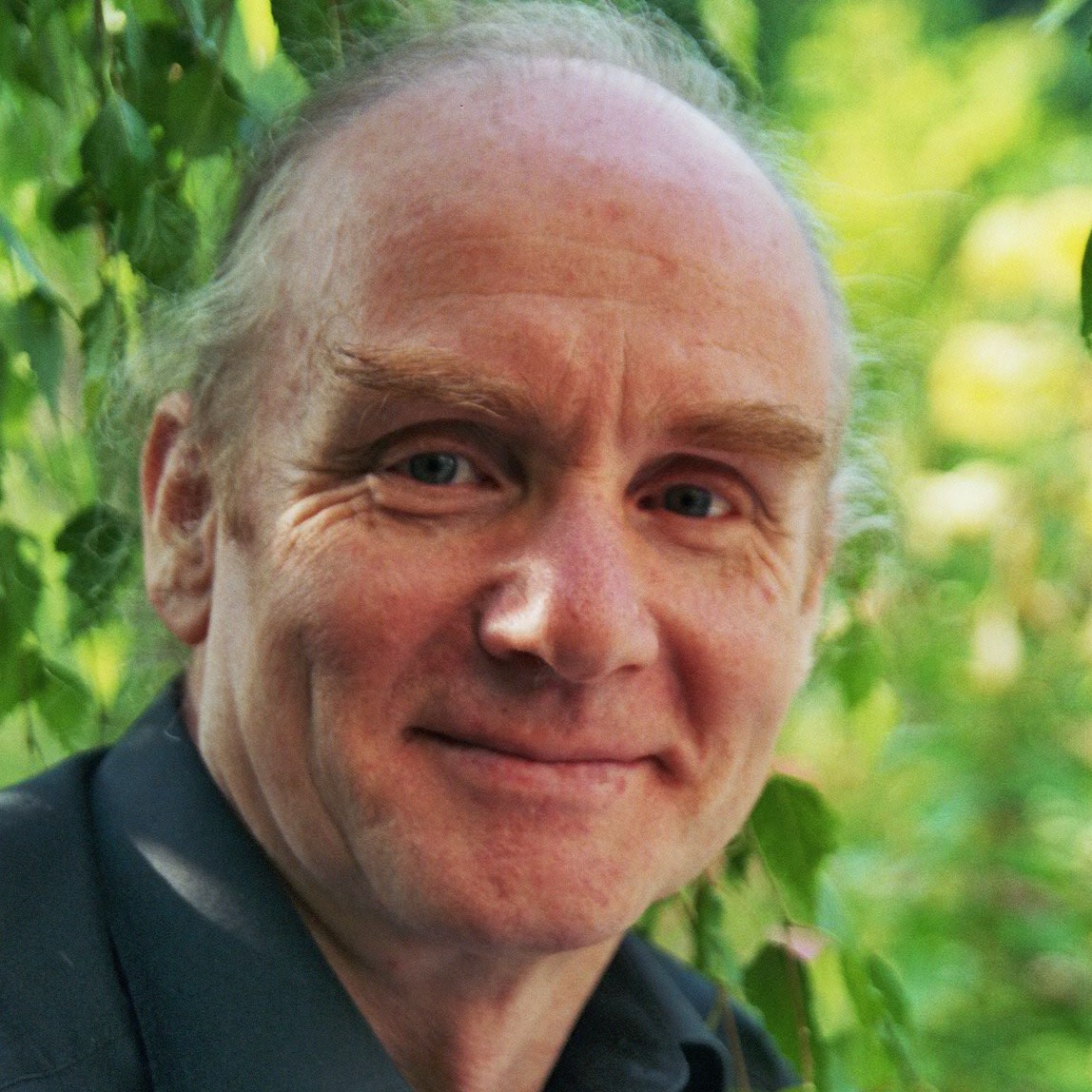 Research Interests
Image Analysis
Statistical Modelling
Pattern Recognition
Machine Leaning
Semantic Modelling
Book: Photogrammetric Computer Vision
Photogrammetric Computer Vision
(W. Förstner, B. P. Wrobel, Springer 2016)
online available
(10/2016)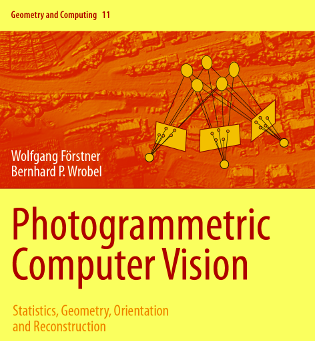 Short CV
Wolfgang Förstner, born 1946, studied Geodesy at Stuttgart University (1967-1971), where he also finished his PhD in 1976 and his habilitation in 1989. After his "Referendarzeit´´ he worked at the Survey Department of Nordrhein-Westfalen (1974-1979). Until 1989 he was research scientist at the Institute for Photogrammetry of the Technical University Stuttgart. From 1990-2012 he chaired the Department of Photogrammetry at Bonn University. He published more than 200 scientific papers, supervised appr. 70 Bachelor and Master Theses and more than 30 PhD Theses. From 1994-2001 he was vice president of the German Association for Pattern Recognition (DAGM). He served as associated editor of IEEE Transactions on Pattern Analysis and Machine Intelligence 2008-2012.
Awards
Software
Private
Publications
2023
W. Förstner, "Friedrich Ackermann's scientific research program,"

Geo-spatial Information Science

, pp. 1-10, 2023. doi:10.1080/10095020.2023.2231273
[BibTeX] [PDF]

@Article{foerstner23:friedrich,
author = {Wolfgang Förstner},
journal = {Geo-spatial Information Science},
title = {Friedrich Ackermann's scientific research program},
year = {2023},
number = {0},
pages = {1-10},
volume = {0},
doi = {10.1080/10095020.2023.2231273},
eprint = {https://doi.org/10.1080/10095020.2023.2231273},
publisher = {Taylor & Francis},
url = {https://www.tandfonline.com/doi/pdf/10.1080/10095020.2023.2231273?download=true},
}

D. Barath, D. Mishkin, M. Polic, W. Förstner, and J. Matas, "A Large-Scale Homography Benchmark," in

Proc. of the IEEE/CVF Conf. on Computer Vision and Pattern Recognition (CVPR)

, 2023, pp. 21360-21370.
[BibTeX] [PDF]

@InProceedings{Barath2023cvpr,
author = {Barath, Daniel and Mishkin, Dmytro and Polic, Michal and F\"orstner, Wolfgang and Matas, Jiri},
title = {A Large-Scale Homography Benchmark},
booktitle = cvpr,
year = {2023},
pages = {21360-21370},
url = {https://openaccess.thecvf.com/content/CVPR2023/papers/Barath_A_Large-Scale_Homography_Benchmark_CVPR_2023_paper.pdf},
}
2021
K. Schindler and W. Förstner, "Photogrammetry," in

Computer Vision, A Reference Guide, 2nd Edition

, K. Ikeuchi, Ed., , 2021. doi:10.1007/978-3-030-63416-2
[BibTeX] [PDF]


This comprehensive reference provides easy access to relevant information on all aspects of Computer Vision. An A-Z format of over 240 entries offers a diverse range of topics for those seeking entry into any aspect within the broad field of Computer Vision. Over 200 Authors from both industry and academia contributed to this volume. Each entry includes synonyms, a definition and discussion of the topic, and a robust bibliography. Extensive cross-references to other entries support efficient, user-friendly searches for immediate access to relevant information. Entries were peer-reviewed by a distinguished international advisory board, both scientifically and geographically diverse, ensuring balanced coverage. Over 3700 bibliographic references for further reading enable deeper exploration into any of the topics covered. The content of Computer Vision: A Reference Guide is expository and tutorial, making the book a practical resource for students who are considering entering the field, as well as professionals in other fields who need to access this vital information but may not have the time to work their way through an entire text on their topic of interest.

@InCollection{schindler2021inbook,
author = {Konrad Schindler and Wolfgang F{\"{o}}rstner},
booktitle = {{Computer Vision, {A} Reference Guide, 2nd Edition}},
title = {Photogrammetry},
editor = {{K. Ikeuchi}},
abstract = {This comprehensive reference provides easy access to relevant information on all aspects of Computer Vision. An A-Z format of over 240 entries offers a diverse range of topics for those seeking entry into any aspect within the broad field of Computer Vision. Over 200 Authors from both industry and academia contributed to this volume. Each entry includes synonyms, a definition and discussion of the topic, and a robust bibliography. Extensive cross-references to other entries support efficient, user-friendly searches for immediate access to relevant information. Entries were peer-reviewed by a distinguished international advisory board, both scientifically and geographically diverse, ensuring balanced coverage. Over 3700 bibliographic references for further reading enable deeper exploration into any of the topics covered. The content of Computer Vision: A Reference Guide is expository and tutorial, making the book a practical resource for students who are considering entering the field, as well as professionals in other fields who need to access this vital information but may not have the time to work their way through an entire text on their topic of interest. },
http = {{https://link.springer.com/content/pdf/bfm%3A978-3-030-63416-2%2F1.pdf}},
doi = {10.1007/978-3-030-63416-2},
page = {968--970},
year = {2021},
}

W. Förstner,

Bayes-Schätzung und Maximum-Likelihood-Schätzung

, 2021.
[BibTeX] [PDF]


Das Ziel dieser Notiz ist das Prinzip der Bayes-Schätzung und der Maximum-Likelihood-Schätzung zu erläutern.

@misc{foerstner2021bayesml,
author = {W. F{\"o}rstner},
title = {{Bayes-Sch{\"a}tzung und Maximum-Likelihood-Sch{\"a}tzung}},
year = 2021,
url = {https://www.ipb.uni-bonn.de/pdfs/foerstner2021bayesml.pdf},
abstract = {Das Ziel dieser Notiz ist das Prinzip der Bayes-Sch{\"a}tzung und der Maximum-Likelihood-Sch{\"a}tzung zu erl{\"a}utern.},
}
2020
W. Förstner, "Symmetric Least Squares Matching – Sym-LSM," Institut für Photogrammetrie, Universität Bonn 2020.
[BibTeX] [PDF] [Code]

@TechReport{foerstner2020report-sym-lsm,
author = {F{\"o}rstner, Wolfgang},
title = {{Symmetric Least Squares Matching -- Sym-LSM}},
institution = {Institut für Photogrammetrie, Universität Bonn},
year = {2020},
codeurl = {https://www.ipb.uni-bonn.de/symmetric-least-squares-matching},
}
2017
2016
2014
2013
2012
2011
2010
2009
2008
2007
2006
2005
S. Abraham and W. Förstner, "Fish-eye-stereo calibration and epipolar rectification,"

ISPRS Journal of Photogrammetry and Remote Sensing

, vol. 59, iss. 5, p. 278–288, 2005.
[BibTeX] [PDF]


The paper describes calibration and epipolar rectification for stereo with fish-eye optics. While stereo processing of classical cameras is state of the art for many applications, stereo with fish-eye cameras have been much less discussed in literature. This paper discusses the geometric calibration and the epipolar rectification as pre-requisite for stereo processing with fish-eyes. First, it surveys mathematical models to describe the projection. Then the paper presents a method of generating epipolar images which are suitable for stereo-processing with a field of view larger than 180 degrees in vertical and horizontal viewing directions. One example with 3D-point measuring from real fish-eye images demonstrates the feasibility of the calibration and rectification procedure. *Keywords: *fish-eye camera calibration; fish-eye stereo; epipolar rectification

@Article{steffen2005fish,
title = {Fish-eye-stereo calibration and epipolar rectification},
author = {Steffen Abraham and Wolfgang F\"orstner},
journal = {ISPRS Journal of Photogrammetry and Remote Sensing},
year = {2005},
number = {5},
pages = {278--288},
volume = {59},
abstract = {The paper describes calibration and epipolar rectification for stereo with fish-eye optics. While stereo processing of classical cameras is state of the art for many applications, stereo with fish-eye cameras have been much less discussed in literature. This paper discusses the geometric calibration and the epipolar rectification as pre-requisite for stereo processing with fish-eyes. First, it surveys mathematical models to describe the projection. Then the paper presents a method of generating epipolar images which are suitable for stereo-processing with a field of view larger than 180 degrees in vertical and horizontal viewing directions. One example with 3D-point measuring from real fish-eye images demonstrates the feasibility of the calibration and rectification procedure. *Keywords: *fish-eye camera calibration; fish-eye stereo; epipolar rectification},
url = {https://www.ipb.uni-bonn.de/pdfs/Steffen2005Fish.pdf},
}

T. Läbe and W. Förstner, "Erfahrungen mit einem neuen vollautomatischen Verfahren zur Orientierung digitaler Bilder," in

Proc. of DGPF Conf.

, Rostock, Germany, 2005.
[BibTeX] [PDF]


Der Aufsatz präsentiert ein neues vollautomatisches Verfahren zur relativen Orientierung mehrerer digitaler Bilder kalibrierter Kameras. Es nutzt die in den letzten Jahren neu entwickelten Algorithmen im Bereich der Merkmalsextraktion und der Bildgeometrie und erfordert weder das Anbringen von künstlichen Zielmarken noch die Angabe von Näherungswerten. Es basiert auf automatisch extrahierten Punkten, die mit dem von D. Lowe (2004) vorgeschlagenen Verfahren zur Extraktion skaleninvarianter Bildmerkmale berechnet werden. Diese ermöglichen eine Punktzuordnung auch bei stark konvergenten Aufnahmen. Für die Bestimmung von Näherungswerten der abschließenden Bündelausgleichung wird bei der relativen Orientierung der Bildpaare das direkte Lösungsverfahren von D. Nister (2004) verwendet. Der Aufsatz diskutiert die praktischen Erfahrungen mit den verwendeten Algorithmen anhand von Beispieldatensätzen sowohl von Innenraum- als auch von Aussnaufnahmen.

@InProceedings{labe2005erfahrungen,
title = {Erfahrungen mit einem neuen vollautomatischen Verfahren zur Orientierung digitaler Bilder},
author = {L\"abe, Thomas and F\"orstner, Wolfgang},
booktitle = {Proc. of DGPF Conf.},
year = {2005},
address = {Rostock, Germany},
abstract = {Der Aufsatz pr\"asentiert ein neues vollautomatisches Verfahren zur relativen Orientierung mehrerer digitaler Bilder kalibrierter Kameras. Es nutzt die in den letzten Jahren neu entwickelten Algorithmen im Bereich der Merkmalsextraktion und der Bildgeometrie und erfordert weder das Anbringen von k\"unstlichen Zielmarken noch die Angabe von N\"aherungswerten. Es basiert auf automatisch extrahierten Punkten, die mit dem von D. Lowe (2004) vorgeschlagenen Verfahren zur Extraktion skaleninvarianter Bildmerkmale berechnet werden. Diese erm\"oglichen eine Punktzuordnung auch bei stark konvergenten Aufnahmen. F\"ur die Bestimmung von N\"aherungswerten der abschlie{\ss}enden B\"undelausgleichung wird bei der relativen Orientierung der Bildpaare das direkte L\"osungsverfahren von D. Nister (2004) verwendet. Der Aufsatz diskutiert die praktischen Erfahrungen mit den verwendeten Algorithmen anhand von Beispieldatens\"atzen sowohl von Innenraum- als auch von Aussnaufnahmen.},
city = {Bonn},
proceeding = {Proc. of DGPF Conf.},
url = {https://www.ipb.uni-bonn.de/pdfs/Labe2005Erfahrungen.pdf},
}
2004
2003
W. Förstner, "Notions of Scale in Geosciences," in

Dynamics of Multi-Scale Earth Systems

, 2003, p. 17–39. doi:10.1007/3-540-45256-7_2
[BibTeX] [PDF]


The paper discusses the notion scale within geosciences. The high complexity of the developed models and the wide range of participating disciplines goes along with different notions of scale used during data acquisition and model building. The paper collects the different notions of scale shows the close relations between the different notions: map scale, resolution, window size, averqage wavelength, level of aggregation, level of abstraction. Finally the problem of identifying scale in models is discussed. A synopsis of the continuous measures for scale links the different notions.

@InProceedings{forstner2003notions,
title = {Notions of Scale in Geosciences},
author = {F\"orstner, Wolfgang},
booktitle = {Dynamics of Multi-Scale Earth Systems},
year = {2003},
editor = {Neugebauer, Horst J. and Simmer, Clemens},
pages = {17--39},
abstract = {The paper discusses the notion scale within geosciences. The high complexity of the developed models and the wide range of participating disciplines goes along with different notions of scale used during data acquisition and model building. The paper collects the different notions of scale shows the close relations between the different notions: map scale, resolution, window size, averqage wavelength, level of aggregation, level of abstraction. Finally the problem of identifying scale in models is discussed. A synopsis of the continuous measures for scale links the different notions.},
city = {Bonn},
doi = {10.1007/3-540-45256-7_2},
proceeding = {Dynamics of Multi-Scale Earth Systems},
url = {https://www.ipb.uni-bonn.de/pdfs/Forstner2003Notions.pdf},
}

W. Förstner and T. Läbe, "Learning Optimal Parameters for Self-diagnosis in a System for Automatic Exterior Orientation," in

Vision Systems (ICVS) 2003

, Graz, 2003, p. 236–246. doi:10.1007/3-540-36592-3_23
[BibTeX] [PDF]


The paper describes the automatic learning of parameters for self-diagnosis of a system for automatic orientation of single aerial images used by the State Survey Department of Northrhine–Westfalia. The orientation is based on 3D lines as ground control features, and uses a sequence of probabilistic clustering, search and ML-estimation for robustly estimating the 6 parameters of the exterior orientation of an aerial image. The system is interpreted as a classifier, making an internal evaluation of its success. The classification is based on a number of parameters possibly relevant for self-diagnosis. A hand designed classifier reached 11% false negatives and 2% false positives on appr. 17000 images. A first version of a new classifier using support vector machines is evaluated. Based on appr. 650 images the classifier reaches 2 % false negatives and 4% false positives, indicating an increase in performance.

@InProceedings{forstner2003learning,
title = {Learning Optimal Parameters for Self-diagnosis in a System for Automatic Exterior Orientation},
author = {F\"orstner, Wolfgang and L\"abe, Thomas},
booktitle = {Vision Systems (ICVS) 2003},
year = {2003},
address = {Graz},
editor = {Crowley, James L. and Piater, Justus H. and Vincze, M. and Paletta, L.},
pages = {236--246},
abstract = {The paper describes the automatic learning of parameters for self-diagnosis of a system for automatic orientation of single aerial images used by the State Survey Department of Northrhine--Westfalia. The orientation is based on 3D lines as ground control features, and uses a sequence of probabilistic clustering, search and ML-estimation for robustly estimating the 6 parameters of the exterior orientation of an aerial image. The system is interpreted as a classifier, making an internal evaluation of its success. The classification is based on a number of parameters possibly relevant for self-diagnosis. A hand designed classifier reached 11% false negatives and 2% false positives on appr. 17000 images. A first version of a new classifier using support vector machines is evaluated. Based on appr. 650 images the classifier reaches 2 % false negatives and 4% false positives, indicating an increase in performance.},
city = {Bonn},
doi = {10.1007/3-540-36592-3_23},
proceeding = {Computer Vision Systems (ICVS) 2003},
url = {https://www.ipb.uni-bonn.de/pdfs/Forstner2003Learning.pdf},
}

H. Schuster and W. Förstner, "Segmentierung, Rekonstruktion und Datenfusion bei der Objekterfassung mit Entfernungsdaten – ein Überblick," in

Proc. 2. Oldenburger 3D-Tage

, Oldenburg, 2003.
[BibTeX] [PDF]


Mit dem Aufkommen von flächig erfaßten Entfernungsdaten im Vermessungswesen steht ein Paradigmenwechsel in der Auswertung und Verarbeitung dieser Daten an, vergleichbar dem Übergang von der analytischen zur digitalen Photogrammetrie mit der Verfügbarkeit digitaler bzw. digitalisierter Bilder. Der vorliegende Beitrag gibt einen Überblick über Verfahren zur Fusion und Segmentierung von Entfernungsdaten und verdeutlicht Potentiale zur weiteren Automatisierung

@InProceedings{schuster2003segmentierung,
title = {Segmentierung, Rekonstruktion und Datenfusion bei der Objekterfassung mit Entfernungsdaten - ein \"Uberblick},
author = {Schuster, Hanns-Florian and F\"orstner, Wolfgang},
booktitle = {Proc. 2. Oldenburger 3D-Tage},
year = {2003},
address = {Oldenburg},
abstract = {Mit dem Aufkommen von fl\"achig erfa{\ss}ten Entfernungsdaten im Vermessungswesen steht ein Paradigmenwechsel in der Auswertung und Verarbeitung dieser Daten an, vergleichbar dem \"Ubergang von der analytischen zur digitalen Photogrammetrie mit der Verf\"ugbarkeit digitaler bzw. digitalisierter Bilder. Der vorliegende Beitrag gibt einen \"Uberblick \"uber Verfahren zur Fusion und Segmentierung von Entfernungsdaten und verdeutlicht Potentiale zur weiteren Automatisierung},
city = {Bonn},
proceeding = {Proc. 2. Oldenburger 3D-Tage},
url = {https://www.ipb.uni-bonn.de/pdfs/Schuster2003Segmentierung.pdf},
}
2002
2001
2000
1999
1998
1997
S. Abraham and W. Förstner, "Zur automatischen Modellwahl bei der Kalibrierung von CCD-Kameras," in

Proceedings: 19. DAGM-Symposium Mustererkennung

, 1997, p. 147–155. doi:10.1007/978-3-642-60893-3_14
[BibTeX] [PDF]


Wir diskutieren zwei Kriterien zur Bewertung verschiedener Abbildungsmodelle im Rahmen der Kalibrierung einer Kamera. Die Beschreibungslänge des Datensatzes und die Stabilität/Präzision der 3D–Rekonstruktion in Abhängigkeit vom verwendeten Modell erlauben eine automatische Wahl aus einer Menge vorhandener Modelle. Am Beispiel der Off–Line Selbstkalibrierung mit verschiedenen Modellen zur Beschreibung der inneren Orientierung der Kamera demonstrieren wir diese Verfahren.

@InProceedings{abraham1997zur,
title = {Zur automatischen Modellwahl bei der Kalibrierung von CCD-Kameras},
author = {Abraham, Steffen and F\"orstner, Wolfgang},
booktitle = {Proceedings: 19. DAGM-Symposium Mustererkennung},
year = {1997},
pages = {147--155},
abstract = {Wir diskutieren zwei Kriterien zur Bewertung verschiedener Abbildungsmodelle im Rahmen der Kalibrierung einer Kamera. Die Beschreibungsl\"ange des Datensatzes und die Stabilit\"at/Pr\"azision der 3D--Rekonstruktion in Abh\"angigkeit vom verwendeten Modell erlauben eine automatische Wahl aus einer Menge vorhandener Modelle. Am Beispiel der Off--Line Selbstkalibrierung mit verschiedenen Modellen zur Beschreibung der inneren Orientierung der Kamera demonstrieren wir diese Verfahren.},
city = {Bonn},
doi = {10.1007/978-3-642-60893-3_14},
proceeding = {Proceedings: 19. DAGM-Symposium Mustererkennung},
url = {https://www.ipb.uni-bonn.de/pdfs/Abraham1997Zur.pdf},
}

W. Förstner and E. Gülch, "Automatic Orientation and Recognition in Highly Structured Scenes," in

Proc. of SPIE Annual Meeting

, San Diego, 1997. doi:10.1016/S0924-2716(98)00022-7
[BibTeX] [PDF]


The paper discusses the impact of scene and assessment models for videometry. Full automation of calibration and orientation procedures appears to be as necessary for enlarging the field of applications as the use of explicit geometric and semantic scene knowledge. The focus on achieving highest possible accuracy needs to be embedded into a broader context of scene analysis. Examples demonstrate the feasibility of tools from Computer Vision for image metrology.

@InProceedings{forstner1997automatic,
title = {Automatic Orientation and Recognition in Highly Structured Scenes},
author = {F\"orstner, Wolfgang and G\"ulch, Eberhard},
booktitle = {Proc. of SPIE Annual Meeting},
year = {1997},
address = {San Diego},
abstract = {The paper discusses the impact of scene and assessment models for videometry. Full automation of calibration and orientation procedures appears to be as necessary for enlarging the field of applications as the use of explicit geometric and semantic scene knowledge. The focus on achieving highest possible accuracy needs to be embedded into a broader context of scene analysis. Examples demonstrate the feasibility of tools from Computer Vision for image metrology.},
city = {Bonn},
doi = {10.1016/S0924-2716(98)00022-7},
proceeding = {Proc. of SPIE Annual Meeting 1997 (to appear)},
url = {https://www.ipb.uni-bonn.de/pdfs/Forstner1997Automatic.pdf},
}
1996
1995
1994
1993
W. Förstner, "Image Matching," in

Computer and Robot Vision

, 1993, p. 289–379.
[BibTeX] [PDF]


[none]

@InProceedings{forstner1993image,
title = {Image Matching},
author = {F\"orstner, Wolfgang},
booktitle = {Computer and Robot Vision},
year = {1993},
editor = {Haralick, R. M. and Shapiro, L. G.},
pages = {289--379},
abstract = {[none]},
city = {Bonn},
proceeding = {Computer and Robot Vision},
url = {https://www.ipb.uni-bonn.de/pdfs/Forstner1993Image.pdf},
}

W. Förstner, "Feature Extraction in Digital Photogrammetry,"

Photogrammetric Record

, vol. 14, iss. 82, pp. 595-611, 1993.
[BibTeX] [PDF]

@Article{foerstner93feature,
title = {{Feature Extraction in Digital Photogrammetry}},
author = {F\"orstner, W.},
journal = {Photogrammetric Record},
year = {1993},
number = {82},
pages = {595-611},
volume = {14},
url = {https://www.ipb.uni-bonn.de/pdfs/foerstner93Feature.pdf},
}
1992
R. Brügelmann and W. Förstner, "Noise Estimation for Color Edge Extraction," in

Robust Computer Vision

, Karlsruhe, 1992, p. 90–107.
[BibTeX] [PDF]


This paper discusses an automatic procedure for color edge extraction. It contains a procedure for robustly estimating the signal dependent components ofthe noise which is assumed to be influenced mainly by the Poisson statistics of the photon radiance. This allow to mutually weight different channels of a multispectral images. Except for a significance level no other thresholds are required.

@InProceedings{brugelmann1992noise,
title = {Noise Estimation for Color Edge Extraction},
author = {Br\"ugelmann, Regina and F\"orstner, Wolfgang},
booktitle = {Robust Computer Vision},
year = {1992},
address = {Karlsruhe},
editor = {F\"orstner, Wolfgang and Winter, Stephan},
pages = {90--107},
publisher = {Wichmann, Karlsruhe},
abstract = {This paper discusses an automatic procedure for color edge extraction. It contains a procedure for robustly estimating the signal dependent components ofthe noise which is assumed to be influenced mainly by the Poisson statistics of the photon radiance. This allow to mutually weight different channels of a multispectral images. Except for a significance level no other thresholds are required.},
url = {https://www.ipb.uni-bonn.de/pdfs/Brugelmann1992Noise.pdf},
}
1991
W. Förstner, "Statistische Verfahren für die automatische Bildanalyse und ihre Bewertung bei der Objekterkennung und -vermessung," in

Deutsche Geodätische Kommission bei der Bayerischen Akademie der Wissenschaften

, 1991.
[BibTeX] [PDF]


[none]

@InProceedings{forstner1991statistische,
title = {Statistische Verfahren f\"ur die automatische Bildanalyse und ihre Bewertung bei der Objekterkennung und -vermessung},
author = {F\"orstner, Wolfgang},
booktitle = {Deutsche Geod\"atische Kommission bei der Bayerischen Akademie der Wissenschaften},
year = {1991},
abstract = {[none]},
city = {M\"unchen},
proceeding = {DGK},
url = {https://www.ipb.uni-bonn.de/pdfs/Forstner1991Statistische.pdf},
}
1989
W. Förstner, "Precision of Geometric Features derived from Image Sequences," in

Proc. of an International Workshop "High Precision Navigation: Integration of Navigational and Geodetic Methods"

, Stuttgart and Altensteig, 1989, p. 313–329. doi:10.1007/978-3-642-74585-0_23
[BibTeX] [PDF]


The paper discusses the accuracy potential of mono and stereo image sequences. Specifically treated are the effect of image blur onto the precision of image features, the precision obtainable for relative position, orientation and speed of the sensor platform with respect to a given coordinate frame or to other moving objects. The results can be used for designing a multisensor navigation system.

@InProceedings{forstner1989precision,
title = {Precision of Geometric Features derived from Image Sequences},
author = {F\"orstner, Wolfgang},
booktitle = {Proc. of an International Workshop "High Precision Navigation: Integration of Navigational and Geodetic Methods"},
year = {1989},
address = {Stuttgart and Altensteig},
editor = {Linkwitz, K. and Hangleiter, U. (Eds.)},
pages = {313--329},
abstract = {The paper discusses the accuracy potential of mono and stereo image sequences. Specifically treated are the effect of image blur onto the precision of image features, the precision obtainable for relative position, orientation and speed of the sensor platform with respect to a given coordinate frame or to other moving objects. The results can be used for designing a multisensor navigation system.},
doi = {10.1007/978-3-642-74585-0_23},
url = {https://www.ipb.uni-bonn.de/pdfs/Forstner1989Precision.pdf},
}

W. Förstner, "Image Analysis Techniques for Digital Photogrammetry," in

Photogrammetrische Woche

, Stuttgart, 1989, p. 205–221.
[BibTeX] [PDF]


[none]

@InProceedings{forstner1989image,
title = {Image Analysis Techniques for Digital Photogrammetry},
author = {F\"orstner, Wolfgang},
booktitle = {Photogrammetrische Woche},
year = {1989},
address = {Stuttgart},
pages = {205--221},
abstract = {[none]},
city = {Bonn},
proceeding = {Photogrammetrische Woche 1989},
url = {https://www.ipb.uni-bonn.de/pdfs/Forstner1989Image.pdf},
}

W. Förstner and M. Sester, "Object Location Based on Uncertain Models," in

Mustererkennung 1989, 11. DAGM-Symposium

, Hamburg, 1989, p. 457–464.
[BibTeX] [PDF]


The paper describes a concept for object location, when not only image features but also the model description is uncertain. It contains a method for probabilistic clustering, robust estimation and a measure for evaluating both, inaccurate and missing image features. The location of topographic control points in digitized aerial images demonstrates the feasibility of the procedure and the usefullness of the evaluation criteria.

@InProceedings{forstner1989object,
title = {Object Location Based on Uncertain Models},
author = {F\"orstner, Wolfgang and Sester, Monika},
booktitle = {Mustererkennung 1989, 11. DAGM-Symposium},
year = {1989},
address = {Hamburg},
editor = {Burkhardt, K. H. and H\"ohne, B. and Neumann, B.},
pages = {457--464},
abstract = {The paper describes a concept for object location, when not only image features but also the model description is uncertain. It contains a method for probabilistic clustering, robust estimation and a measure for evaluating both, inaccurate and missing image features. The location of topographic control points in digitized aerial images demonstrates the feasibility of the procedure and the usefullness of the evaluation criteria.},
city = {Bonn},
proceeding = {Mustererkennung 1989, 11. DAGM-Symposium},
url = {https://www.ipb.uni-bonn.de/pdfs/Forstner1989Object.pdf},
}
1988
W. Förstner and G. Vosselmann, "The Precision of a Digital Camera," in

ISPRS 16th Congress

, Kyoto, 1988, p. 148–157.
[BibTeX] [PDF]


A testfield containing a large number of black targets on a white background has been recorded by a digital camera from many points of view. In each digital image, the targets have been located using elementary image processing techniques. Precise coordinates were obtained by matching the targets with artificial masks. The precision of these coordinates was calculated in a bundle block adjustment with self-calibration parameters. The achieved precision amounted to 0.03 pixel, corresponding to 0.8 um in the image plane.

@InProceedings{forstner1988precision,
title = {The Precision of a Digital Camera},
author = {F\"orstner, Wolfgang and Vosselmann, George},
booktitle = {ISPRS 16th Congress},
year = {1988},
address = {Kyoto},
pages = {148--157},
abstract = {A testfield containing a large number of black targets on a white background has been recorded by a digital camera from many points of view. In each digital image, the targets have been located using elementary image processing techniques. Precise coordinates were obtained by matching the targets with artificial masks. The precision of these coordinates was calculated in a bundle block adjustment with self-calibration parameters. The achieved precision amounted to 0.03 pixel, corresponding to 0.8 um in the image plane.},
city = {Bonn},
proceeding = {ISPRS 16th Congress},
url = {https://www.ipb.uni-bonn.de/pdfs/Forstner1988Precision.pdf},
}
1987
W. Förstner, "Reliability Analysis of Parameter Estimation in Linear Models with Applications to Mensuration Problems in Computer Vision," in

CVGIP – Computer Vision, Graphics, and Image Processing

, 1987, p. 273–310. doi:10.1016/S0734-189X(87)80144-5
[BibTeX] [PDF]


The analysis of a mensuration problem aims at an evaluation of the suitability of the design of the measuring process for a specific task and at an assessment of the actually obtained measurements and of their influence onto the result. The concept of quality control, as it has been developed by the Netherlands geodesist W. Baarda is outlined. This theory provides objective quality measures, which take the geometry of the design and the used estimation and testing procedure into account: The evaluation of the design is based on measures for the precision, the controllability, and the robustness, which themselves can be used for planning purposes. The evaluation of the data is based on a statistical test, the estimated size of possible blunders and on the influence of the observed values onto the result. Three examples, namely template matching and absolute and relative orientation of cameras, demonstrate that the measures make intuitive evaluation precise and that they seem to besuitable for automatic quality control of mensuration problems encountered in computer vision.

@InProceedings{forstner1987reliability,
title = {Reliability Analysis of Parameter Estimation in Linear Models with Applications to Mensuration Problems in Computer Vision},
author = {F\"orstner, Wolfgang},
booktitle = {CVGIP - Computer Vision, Graphics, and Image Processing},
year = {1987},
pages = {273--310},
abstract = {The analysis of a mensuration problem aims at an evaluation of the suitability of the design of the measuring process for a specific task and at an assessment of the actually obtained measurements and of their influence onto the result. The concept of quality control, as it has been developed by the Netherlands geodesist W. Baarda is outlined. This theory provides objective quality measures, which take the geometry of the design and the used estimation and testing procedure into account: The evaluation of the design is based on measures for the precision, the controllability, and the robustness, which themselves can be used for planning purposes. The evaluation of the data is based on a statistical test, the estimated size of possible blunders and on the influence of the observed values onto the result. Three examples, namely template matching and absolute and relative orientation of cameras, demonstrate that the measures make intuitive evaluation precise and that they seem to besuitable for automatic quality control of mensuration problems encountered in computer vision.},
city = {Bonn},
doi = {10.1016/S0734-189X(87)80144-5},
proceeding = {CVGIP - Computer Vision, Graphics, and Image Processing},
url = {https://www.ipb.uni-bonn.de/pdfs/Forstner1987Reliability.pdf},
}

W. Förstner and E. Gülch, "A Fast Operator for Detection and Precise Location of Distict Point, Corners and Centres of Circular Features," in

Proc. of the ISPRS Conf. on Fast Processing of Photogrammetric Data

, Interlaken, 1987, p. 281–305.
[BibTeX] [PDF]


Feature extraction is a basic step for image matching and image analysis. The paper describes a fast operator for the detection and precise location of distinct points, corners and centres of circular image features. Distinct points are needed for feature based image matching or for trackong in image sequences. A special class of these distinct points are corners, which, beside edges, are the basic element for the analysis of polyhedra. Finally centres of circular features cover small targeted points and holes, disks or rings, which play an important role in one-dimensional image analysis. The extraction consists of two steps: window selection and feature location. The speed of the non-iterative operator results from parallelism on the arithmetic as well on the process level. Specifically the operator can be split into arithmetic operations on and between imgaes, convolutions, partly with boxfilters, and finally vector and matrix operations. The operator provides a measure for the precision of the location.

@InProceedings{forstner1987fast,
title = {A Fast Operator for Detection and Precise Location of Distict Point, Corners and Centres of Circular Features},
author = {F\"orstner, Wolfgang and G\"ulch, Eberhard},
booktitle = {Proc. of the ISPRS Conf. on Fast Processing of Photogrammetric Data},
year = {1987},
address = {Interlaken},
pages = {281--305},
abstract = {Feature extraction is a basic step for image matching and image analysis. The paper describes a fast operator for the detection and precise location of distinct points, corners and centres of circular image features. Distinct points are needed for feature based image matching or for trackong in image sequences. A special class of these distinct points are corners, which, beside edges, are the basic element for the analysis of polyhedra. Finally centres of circular features cover small targeted points and holes, disks or rings, which play an important role in one-dimensional image analysis. The extraction consists of two steps: window selection and feature location. The speed of the non-iterative operator results from parallelism on the arithmetic as well on the process level. Specifically the operator can be split into arithmetic operations on and between imgaes, convolutions, partly with boxfilters, and finally vector and matrix operations. The operator provides a measure for the precision of the location.},
city = {Bonn},
proceeding = {Proc. of the ISPRS Conf. on Fast Processing of Photogrammetric Data},
url = {https://www.ipb.uni-bonn.de/pdfs/Forstner1987Fast.pdf},
}
1986
W. Förstner, "Abbildungen zu "A feature based correspondence algorithm for image matching"," in

ISP Comm. III.

, Rovaniemi, 1986.
[BibTeX] [PDF]


[none]

@InProceedings{forstner1986abbildungen,
title = {Abbildungen zu "A feature based correspondence algorithm for image matching"},
author = {F\"orstner, Wolfgang},
booktitle = {ISP Comm. III.},
year = {1986},
address = {Rovaniemi},
abstract = {[none]},
city = {Bonn},
proceeding = {ISP Comm. III},
url = {https://www.ipb.uni-bonn.de/pdfs/Forstner1986Abbildungen.pdf},
}

W. Förstner, "A feature based correspondence algorithm for image matching," in

ISP Comm. III

, Rovaniemi, 1986.
[BibTeX] [PDF]


A new feature based correspondence algorithm for image matching is presented. The interest operator is optimal for selecting points which promise high matching accuracy, for selecting corners with arbitrary number and orientation of edges or centres of discs, circles or rings. The similarily measure can take the seldomness of the selected points into account. The consistency of the solution is achieved by maximum likelihood type (robust) estimation for the parameters of an object model. Approximate values have to be better than 1/3 of the size of the image in shift, 20 degrees in rotation and 30 % in scale.

@InProceedings{forstner1986feature,
title = {A feature based correspondence algorithm for image matching},
author = {F\"orstner, Wolfgang},
booktitle = {ISP Comm. III},
year = {1986},
address = {Rovaniemi},
abstract = {A new feature based correspondence algorithm for image matching is presented. The interest operator is optimal for selecting points which promise high matching accuracy, for selecting corners with arbitrary number and orientation of edges or centres of discs, circles or rings. The similarily measure can take the seldomness of the selected points into account. The consistency of the solution is achieved by maximum likelihood type (robust) estimation for the parameters of an object model. Approximate values have to be better than 1/3 of the size of the image in shift, 20 degrees in rotation and 30 % in scale.},
city = {Bonn},
proceeding = {ISP Comm. III},
url = {https://www.ipb.uni-bonn.de/pdfs/Forstner1986feature.pdf},
}

W. Förstner, "Text zu "A feature based correspondence algorithm for image matching"," in

ISP Comm. III

, Rovaniemi, 1986.
[BibTeX] [PDF]


A new feature based correspondence algorithm for image matching is presented. The interest operator is optimal for selecting points which promise high matching accuracy, for selecting corners with arbitrary number and orientation of edges or centres of discs, circles or rings. The similarily measure can take the seldomness of the selected points into account. The consistency of the solution is achieved by maximum likelihood type (robust) estimation for the parameters of an object model. Approximate values have to be better than 1/3 of the size of the image in shift, 20 \degrees in rotation and 30 % in scale.

@InProceedings{forstner1986text,
title = {Text zu "A feature based correspondence algorithm for image matching"},
author = {F\"orstner, Wolfgang},
booktitle = {ISP Comm. III},
year = {1986},
address = {Rovaniemi},
abstract = {A new feature based correspondence algorithm for image matching is presented. The interest operator is optimal for selecting points which promise high matching accuracy, for selecting corners with arbitrary number and orientation of edges or centres of discs, circles or rings. The similarily measure can take the seldomness of the selected points into account. The consistency of the solution is achieved by maximum likelihood type (robust) estimation for the parameters of an object model. Approximate values have to be better than 1/3 of the size of the image in shift, 20 \degrees in rotation and 30 % in scale.},
city = {Bonn},
proceeding = {ISP Comm. III},
url = {https://www.ipb.uni-bonn.de/pdfs/Forstner1986Text.pdf},
}
1985
W. Förstner, "Determination of the Additive Noise Variance in Observed Autoregressive Processes using Variance Component Estimation Technique," in

Statistics and Decision, Supplement Issue No. 2

, München, 1985, p. 263–274.
[BibTeX] [PDF]


The paper discusses the determination of the variances sigma_e^2 und sigma_n^2 in an observed autoregressive process y_i=x_i+n_i, with x_i=sum(a_k x_i-k + e_i). It is shown, that approximating the estimated Fourier power spectrum P_y(u) by least squares fit E(P_y(u))=|H(u)|^2 sigma_e^2 + sigma_n^2 is identical and numerical properties of the procedure are analysed showing the versatility of approach.

@InProceedings{forstner1985determination,
title = {Determination of the Additive Noise Variance in Observed Autoregressive Processes using Variance Component Estimation Technique},
author = {F\"orstner, Wolfgang},
booktitle = {Statistics and Decision, Supplement Issue No. 2},
year = {1985},
address = {M\"unchen},
pages = {263--274},
abstract = {The paper discusses the determination of the variances sigma_e^2 und sigma_n^2 in an observed autoregressive process y_i=x_i+n_i, with x_i=sum(a_k x_i-k + e_i). It is shown, that approximating the estimated Fourier power spectrum P_y(u) by least squares fit E(P_y(u))=|H(u)|^2 sigma_e^2 + sigma_n^2 is identical and numerical properties of the procedure are analysed showing the versatility of approach.},
city = {Bonn},
proceeding = {Statistics and Decision, Supplement Issue No. 2},
url = {https://www.ipb.uni-bonn.de/pdfs/Forstner1985Determination.pdf},
}

W. Förstner, "High Quality Photogrammetric Point Determination,"

Allgemeine Vermessungsnachrichten

, vol. International Edition 2, p. 32–41, 1985.
[BibTeX] [PDF]


\textbf{Summary} Photogrammetric blocktriangulation is a versatile tool for high quality point determination. The paper outlines the precision and reliability features of the method. Examples of controlled tests prove that accuracies of 3-5 ppm can be achieved on standard equipment and that proper planning guarantees results which are robust with respect to gross and systematic errors. Digital image correlation techniques will further increase the economy and the flexibility of the procedure. \textbf{Zusammenfassung} Die photogrammetrische Blocktriangulation ist ein vielseitiges Instrument zur genauen Punktbestimmung. Der Beitrag zeigt die Genauigkeit und die Zuverlässigkeit, die dieses Verfahren kennzeichnen, auf. Die Beispiele mit kontrollierten Tests beweisen, dass mit normalen Instrumentarium Genauigkeiten von 3-5 ppm erreichbar sind, und dass eine gute Planung Ergebnisse liefert, die rubust gegenüber groben und systematischen Fehlern sind. Techniken zur digitalen Zuordnung und Korrelation von Bildern werden die Anpassungsfähigkeit und die Wirtschaftlichkeit dieses Verfahrens noch steigern.

@Article{forstner1985high,
title = {High Quality Photogrammetric Point Determination},
author = {F\"orstner, Wolfgang:},
journal = {Allgemeine Vermessungsnachrichten},
year = {1985},
pages = {32--41},
volume = {International Edition 2},
abstract = {\textbf{Summary} Photogrammetric blocktriangulation is a versatile tool for high quality point determination. The paper outlines the precision and reliability features of the method. Examples of controlled tests prove that accuracies of 3-5 ppm can be achieved on standard equipment and that proper planning guarantees results which are robust with respect to gross and systematic errors. Digital image correlation techniques will further increase the economy and the flexibility of the procedure. \textbf{Zusammenfassung} Die photogrammetrische Blocktriangulation ist ein vielseitiges Instrument zur genauen Punktbestimmung. Der Beitrag zeigt die Genauigkeit und die Zuverl\"assigkeit, die dieses Verfahren kennzeichnen, auf. Die Beispiele mit kontrollierten Tests beweisen, dass mit normalen Instrumentarium Genauigkeiten von 3-5 ppm erreichbar sind, und dass eine gute Planung Ergebnisse liefert, die rubust gegen\"uber groben und systematischen Fehlern sind. Techniken zur digitalen Zuordnung und Korrelation von Bildern werden die Anpassungsf\"ahigkeit und die Wirtschaftlichkeit dieses Verfahrens noch steigern.},
url = {https://www.ipb.uni-bonn.de/pdfs/Forstner1985High.pdf},
}

W. Förstner, "Prinzip und Leistungsfähigkeit der Korrelation und der Zuordnung digitaler Bilder," in

Photogrammetrische Woche

, Stuttgart, 1985.
[BibTeX] [PDF]


[none]

@InProceedings{forstner1985prinzip,
title = {Prinzip und Leistungsf\"ahigkeit der Korrelation und der Zuordnung digitaler Bilder},
author = {F\"orstner, Wolfgang},
booktitle = {Photogrammetrische Woche},
year = {1985},
address = {Stuttgart},
abstract = {[none]},
city = {Bonn},
proceeding = {Photogrammetrische Woche 1985},
url = {https://www.ipb.uni-bonn.de/pdfs/Forstner1985Prinzip.pdf},
}
1984
W. Förstner, "Quality Assessment of Object Location and Point Transfer Using Digital Image Correlation Techniques," in

International Archives of Photogrammetry

, Rio de Janeiro, 1984.
[BibTeX] [PDF]


The paper discusses aspects of evaluating the results of digital correlation used in photogrammetric high precision application. The most common correlation techniques are compared with respect to thier optimization criteria. Results from practical and theoretical investigations concerning the sensitivity of the methods with respect to deviations of the mathematical model from reality are given. The aim of the paper is to provide some insight into the dependency of the main parameters of digital image correlation on the image texture, e.g. the pixel and the patch size, the quality of approximate values, the influence of unmodeled geometric distortions or of correlated noise. The results are useful for increasing the adaptility of the methods.

@InProceedings{forstner1984quality,
title = {Quality Assessment of Object Location and Point Transfer Using Digital Image Correlation Techniques},
author = {F\"orstner, Wolfgang},
booktitle = {International Archives of Photogrammetry},
year = {1984},
address = {Rio de Janeiro},
abstract = {The paper discusses aspects of evaluating the results of digital correlation used in photogrammetric high precision application. The most common correlation techniques are compared with respect to thier optimization criteria. Results from practical and theoretical investigations concerning the sensitivity of the methods with respect to deviations of the mathematical model from reality are given. The aim of the paper is to provide some insight into the dependency of the main parameters of digital image correlation on the image texture, e.g. the pixel and the patch size, the quality of approximate values, the influence of unmodeled geometric distortions or of correlated noise. The results are useful for increasing the adaptility of the methods.},
city = {Bonn},
proceeding = {International Archives of Photogrammetry},
url = {https://www.ipb.uni-bonn.de/pdfs/Forstner1984Quality.pdf},
}

F. C. Paderes, E. M. Mikhail, and W. Förstner, "Rectification of Single and Multiple Frames of Satellite Scanner Imagery Using Points and Edges as Control," in

Proc. of the 2nd Annual NASA Symposium on Mathematical Pattern Recognition & Image Analysis

, College Station, TX 77843, 1984, p. 92.
[BibTeX] [PDF]


Rectification of single and overlapping multiple scanner frames is carried out using a newly developed comprehensive parametric model. Tests with both simulated and real image data have proven, that this model in general is superior to the widely used polynomial model; and that the simultaneous rectification of overlapping frames using least squares techniques yields a higher accuracy than single frame rectification due to the inclusion of tie points between the image frames. Used as control, edges or lines, which are much more likely to be found in images, can replace conventional control points and can easily be implemented into the least squares approach. An efficient algorithm for finding corresponding points in image pairs has been developed which can be used for determining tie points between image frames and thus increase the economy of the whole rectification procedure.

@InProceedings{paderes*84:rectification,
author = {Paderes, F. C. and Mikhail, E. M. and F{\"o}rstner, W.},
title = {{Rectification of Single and Multiple Frames of Satellite Scanner Imagery Using Points and Edges as Control}},
booktitle = {Proc. of the 2nd Annual NASA Symposium on Mathematical Pattern Recognition \& Image Analysis},
year = {1984},
editor = {Guseman L. F.},
organization = {NASA Johnson Space Center},
publisher = {Texas A \& M University},
month = {jul},
pages = {92},
address = {College Station, TX 77843},
url = {https://www.ipb.uni-bonn.de/pdfs/Forstner1984Rectification.pdf},
abstract = {Rectification of single and overlapping multiple scanner frames is carried out using a newly developed comprehensive parametric model. Tests with both simulated and real image data have proven, that this model in general is superior to the widely used polynomial model; and that the simultaneous rectification of overlapping frames using least squares techniques yields a higher accuracy than single frame rectification due to the inclusion of tie points between the image frames. Used as control, edges or lines, which are much more likely to be found in images, can replace conventional control points and can easily be implemented into the least squares approach. An efficient algorithm for finding corresponding points in image pairs has been developed which can be used for determining tie points between image frames and thus increase the economy of the whole rectification procedure.},
}
1983
W. Förstner, "On the Morphological Quality of Digital Elevation Models," in

Proc. of the ISPRS Comm. III/WG 3 International Colloquium on Mathematical Aspects of Digital Elevation Models, Photogrammetric Data Acquisition Terrain Modelling, Accuracy

, Stockholm, 1983, p. 6.1–6.18.
[BibTeX] [PDF]


The paper discusses the morphological quality of digital elevation models (DEM). Quality is understood as the precision and the reliability of the height, the slope and the curvature at interpolated points. Whereas precision is described by the standard deviation, reliability – according to Baarda – describes the effect of incorrect heights or incorrect assumptions about the type of the terrain onto the interpolated DEM. First the influence of the sampling intervall onto the representation of the morphology of profiles with different spectra is discussed. It is shown that the sampling intervall leading to a preset relative height fidelity is not sufficient to reach an acceptable representation of the slope or even the curvature of the terrain, provided all frequencies are of equal interest. Therefore the effect of additional form measurements (slopes and curvatures) onto the quality of the interpolated DEM is investigated. Using the method of finite elements it is shown, that additional measurements of slopes lead to an increase of precision and reliability of appr. a factor 1.4, thus the maximum influence of nondetectable errors is decreased by factor 2. It is shown that in addition to the power spectrum the distribution of the modelling stochastic process is decisive for the average sampling density, at the same time suggesting to sample the terrain by data compression using form elements.

@InProceedings{forstner1983morphological,
title = {On the Morphological Quality of Digital Elevation Models},
author = {F\"orstner, Wolfgang},
booktitle = {Proc. of the ISPRS Comm. III/WG 3 International Colloquium on Mathematical Aspects of Digital Elevation Models, Photogrammetric Data Acquisition Terrain Modelling, Accuracy},
year = {1983},
address = {Stockholm},
pages = {6.1--6.18},
abstract = {The paper discusses the morphological quality of digital elevation models (DEM). Quality is understood as the precision and the reliability of the height, the slope and the curvature at interpolated points. Whereas precision is described by the standard deviation, reliability - according to Baarda - describes the effect of incorrect heights or incorrect assumptions about the type of the terrain onto the interpolated DEM. First the influence of the sampling intervall onto the representation of the morphology of profiles with different spectra is discussed. It is shown that the sampling intervall leading to a preset relative height fidelity is not sufficient to reach an acceptable representation of the slope or even the curvature of the terrain, provided all frequencies are of equal interest. Therefore the effect of additional form measurements (slopes and curvatures) onto the quality of the interpolated DEM is investigated. Using the method of finite elements it is shown, that additional measurements of slopes lead to an increase of precision and reliability of appr. a factor 1.4, thus the maximum influence of nondetectable errors is decreased by factor 2. It is shown that in addition to the power spectrum the distribution of the modelling stochastic process is decisive for the average sampling density, at the same time suggesting to sample the terrain by data compression using form elements.},
city = {Bonn},
proceeding = {Proc. of the ISPRS Comm. III/WG 3 International Colloquium on Mathematical Aspects of Digital Elevation Models, Photogrammetric Data Acquisition Terrain Modelling, Accuracy},
url = {https://www.ipb.uni-bonn.de/pdfs/Forstner1983Morphological.pdf},
}
1982
W. Förstner, "On the Geometric Precision of Digital Correlation," in

Proc. of the ISPRS Symposium Mathematical Models, Accuray Aspects and Quality Control

, Finland, 1982, p. 176–189.
[BibTeX] [PDF]


The geometric precision of digital correlation can be described by the standard deviation of the estimated shift. The paper shows how the precision depends on the signal to noise ratio, the number of pixels involved and the texture of the object and discusses the choice of a low pass filter which minimizes the variance of the estimated location in order to obtain on optimal sampling frequency.

@InProceedings{forstner1982geometric,
title = {On the Geometric Precision of Digital Correlation},
author = {F\"orstner, Wolfgang},
booktitle = {Proc. of the ISPRS Symposium Mathematical Models, Accuray Aspects and Quality Control},
year = {1982},
address = {Finland},
pages = {176--189},
abstract = {The geometric precision of digital correlation can be described by the standard deviation of the estimated shift. The paper shows how the precision depends on the signal to noise ratio, the number of pixels involved and the texture of the object and discusses the choice of a low pass filter which minimizes the variance of the estimated location in order to obtain on optimal sampling frequency.},
city = {Bonn},
proceeding = {Proc. of the ISPRS Symposium Mathematical Models, Accuray Aspects and Quality Control},
url = {https://www.ipb.uni-bonn.de/pdfs/Forstner1982Geometric.pdf},
}

W. Förstner, "Systematic Errors in Photogrammetric Point Determination," in

Proc. Survey Control Networks, International Federationof Surveyors (FIG), Meeting Study Group 5B

, Denmark, 1982, p. 197–209.
[BibTeX] [PDF]


The refinement of the functional model used for photogrammetric point determination has lead to a significant increase of the accuracy, being about 3-8 $\mu$m at photoscale. It is discussed how the functional or the stochastical model may be further refined to compensate for varying, systematic effects and for local distortions which are caused by time-dependent changes of the flight an measuring conditions.

@InProceedings{forstner1982systematic,
title = {Systematic Errors in Photogrammetric Point Determination},
author = {F\"orstner, Wolfgang},
booktitle = {Proc. Survey Control Networks, International Federationof Surveyors (FIG), Meeting Study Group 5B},
year = {1982},
address = {Denmark},
pages = {197--209},
abstract = {The refinement of the functional model used for photogrammetric point determination has lead to a significant increase of the accuracy, being about 3-8 $\mu$m at photoscale. It is discussed how the functional or the stochastical model may be further refined to compensate for varying, systematic effects and for local distortions which are caused by time-dependent changes of the flight an measuring conditions.},
city = {Bonn},
proceeding = {Proc. Survey Control Networks, International Federationof Surveyors (FIG), Meeting Study Group 5B},
url = {https://www.ipb.uni-bonn.de/pdfs/Forstner1982Systematic.pdf},
}
1981
W. Förstner, "Reliability and Discernability of Extended Gauss-Markov Models," in

Proc. of the International Symposium on Geodetic Networks and Computations

, 1981.
[BibTeX] [PDF]


none

@InProceedings{forstner1981reliability,
title = {Reliability and Discernability of Extended Gauss-Markov Models},
author = {F\"orstner, Wolfgang},
booktitle = {Proc. of the International Symposium on Geodetic Networks and Computations},
year = {1981},
number = {258},
publisher = {Deutsche Geod\E4tische Kommission, Reihe B},
abstract = {none},
timestamp = {2013.03.19},
url = {https://www.ipb.uni-bonn.de/pdfs/Forstner1981Reliability.pdf},
}

W. Förstner and R. Schroth, "On the Estimation of Covariance Matrices for Photogrammetric Image Coordinates," in

Proc. of the International Symposium on Geodetic Networks and Computations

, 1981.
[BibTeX] [PDF]


none

@InProceedings{forstner1981estimation,
title = {On the Estimation of Covariance Matrices for Photogrammetric Image Coordinates},
author = {F\"orstner, Wolfgang and Schroth, Ralf},
booktitle = {Proc. of the International Symposium on Geodetic Networks and Computations},
year = {1981},
number = {258},
publisher = {Deutsche Geod\E4tische Kommission, Reihe B},
abstract = {none},
timestamp = {2013.03.19},
url = {https://www.ipb.uni-bonn.de/pdfs/Forstner1982Estimation.pdf},
}
1979
W. Förstner, "Das Programm TRINA zur Ausgleichung und Gütebeurteilung geodätischer Lagenetze,"

ZfV – Zeitschrift für Vermessungswesen

, iss. 2, p. 61–72, 1979.
[BibTeX] [PDF]


The article describes a new computerprogram (TRINA) for the trigonometric net adjustment. The program (FORTRAN IV) was written by the author at the Landesvermessungsamt Nordrhein-Westfalen. It serves for estimating the reliability of horizontal geodetic nets based on the theory of BAARDA. The program includes a statistical test ("data-snooping") for the detection of gross errors in observations as well as in given coordinates. It also offers a possibility of estimating the weights of the observations (a posteriori variance estimation). An example illustrates how the program finds out the weak parts of the nets and saves the comparison of the results with the net diagram.

@Article{forstner1979das,
title = {Das Programm {TRINA} zur Ausgleichung und G\"utebeurteilung geod\"atischer Lagenetze},
author = {F\"orstner, Wolfgang},
journal = {ZfV - Zeitschrift f\"ur Vermessungswesen},
year = {1979},
number = {2},
pages = {61--72},
abstract = {The article describes a new computerprogram (TRINA) for the trigonometric net adjustment. The program (FORTRAN IV) was written by the author at the Landesvermessungsamt Nordrhein-Westfalen. It serves for estimating the reliability of horizontal geodetic nets based on the theory of BAARDA. The program includes a statistical test ("data-snooping") for the detection of gross errors in observations as well as in given coordinates. It also offers a possibility of estimating the weights of the observations (a posteriori variance estimation). An example illustrates how the program finds out the weak parts of the nets and saves the comparison of the results with the net diagram.},
url = {https://www.ipb.uni-bonn.de/pdfs/Forstner1979Das.pdf},
}

W. Förstner, "Ein Verfahren zur Schätzung von Varianz- und Kovarianzkomponenten,"

Allgemeine Vermessungsnachrichten

, vol. Heft 11-12, p. 446–453, 1979.
[BibTeX] [PDF]


[none]

@Article{forstner1979ein,
title = {Ein Verfahren zur Sch\"atzung von Varianz- und Kovarianzkomponenten},
author = {F\"orstner, Wolfgang},
journal = {Allgemeine Vermessungsnachrichten},
year = {1979},
pages = {446--453},
volume = {Heft 11-12},
abstract = {[none]},
url = {https://www.ipb.uni-bonn.de/pdfs/Forstner1979Ein.pdf},
}
1978
W. Förstner, "Die Suche nach groben Fehlern in photogrammetrischen Lageblöcken," PhD Thesis, 1978.
[BibTeX] [PDF]


In der vorliegenden Arbeit werden die Voraussetzungen und Möglichkeiten der automatisierten Suche grober Fehler in photogrammetrischen Lageblöcken untersucht. Mit Hilfe statistischer Methoden wird nachgewiesen, daß sich eine hohe Zuverlässigkeit photogrammetrisch bestimmter Koordinaten mit nur geringem zusätzlichen Meßaufwand erreichen läßt. Gegenüber herkömmlichen Tests ermöglicht die Verwendung statistisch fundierter Testverfahren dabei nicht nur die Lokalisierung wesentlich kleinerer grober Fehler, sondern auch die sichere Erfassung großer grober Fehler. Für die Anregung zu dieser Arbeit und die wertvollen Hinweise möchte ich Herrn Prof. Dr. – Ing. F. Ackermann vielmals danken. Auch bin ich Herrn Prof. Dr. – Ing. G. Kupfer dafür dankbar, dass er mir die Rechenzeit am Rechenzentrum der Universität Bonn zur Verfügung stellte.

@PhDThesis{forstner1978die,
title = {Die Suche nach groben Fehlern in photogrammetrischen Lagebl\"ocken},
author = {F\"orstner,Wolfgang},
school = {Institut f\"ur Photogrammetrie, Universit\"at Stuttgart},
year = {1978},
abstract = {In der vorliegenden Arbeit werden die Voraussetzungen und M\"oglichkeiten der automatisierten Suche grober Fehler in photogrammetrischen Lagebl\"ocken untersucht. Mit Hilfe statistischer Methoden wird nachgewiesen, da{\ss} sich eine hohe Zuverl\"assigkeit photogrammetrisch bestimmter Koordinaten mit nur geringem zus\"atzlichen Me{\ss}aufwand erreichen l\"a{\ss}t. Gegen\"uber herk\"ommlichen Tests erm\"oglicht die Verwendung statistisch fundierter Testverfahren dabei nicht nur die Lokalisierung wesentlich kleinerer grober Fehler, sondern auch die sichere Erfassung gro{\ss}er grober Fehler. F\"ur die Anregung zu dieser Arbeit und die wertvollen Hinweise m\"ochte ich Herrn Prof. Dr. - Ing. F. Ackermann vielmals danken. Auch bin ich Herrn Prof. Dr. - Ing. G. Kupfer daf\"ur dankbar, dass er mir die Rechenzeit am Rechenzentrum der Universit\"at Bonn zur Verf\"ugung stellte.},
url = {https://www.ipb.uni-bonn.de/pdfs/Forstner1978Die.pdf},
}
1972
W. Förstner, "Photogrammetrische Punktbestimmung aus extrem großmaßstäbigen Bildern – Der Versuch Böhmenkirch,"

Allgemeine Vermessungsnachrichten

, vol. Nr. 7, p. 271–281, 1972.
[BibTeX] [PDF]


[none]

@Article{foerstner1972photogrammetrische,
title = {Photogrammetrische Punktbestimmung aus extrem gro{\ss}ma{\ss}stäbigen Bildern - Der Versuch B\"ohmenkirch},
author = {F\"orstner, Wolfgang},
journal = {Allgemeine Vermessungsnachrichten},
year = {1972},
pages = {271--281},
volume = {Nr. 7},
abstract = {[none]},
url = {https://www.ipb.uni-bonn.de/pdfs/foerstner72photogrammetrische.pdf},
}